Bella RESERVED
Posted on June 11, 2020 by admin in Cats.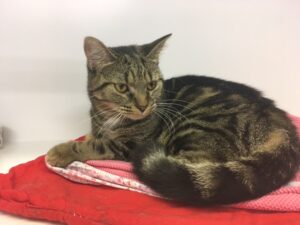 Our beautiful Bella is under a year old, and is healthy and very friendly. She needs access to the outside, but we know she has lived with an older child, so we would be happy for her to be rehomed to a family with older children.
She is a bit hissy with other cats, so we would prefer it if she was an only cat.
Bella has been neutered, and will be microchipped and fully vaccinated before she leaves us, 2hich will be around 6th July.
If you are interested in Bella, we would love to hear from you