Bonnie
Posted on June 5, 2018 by admin in Cats.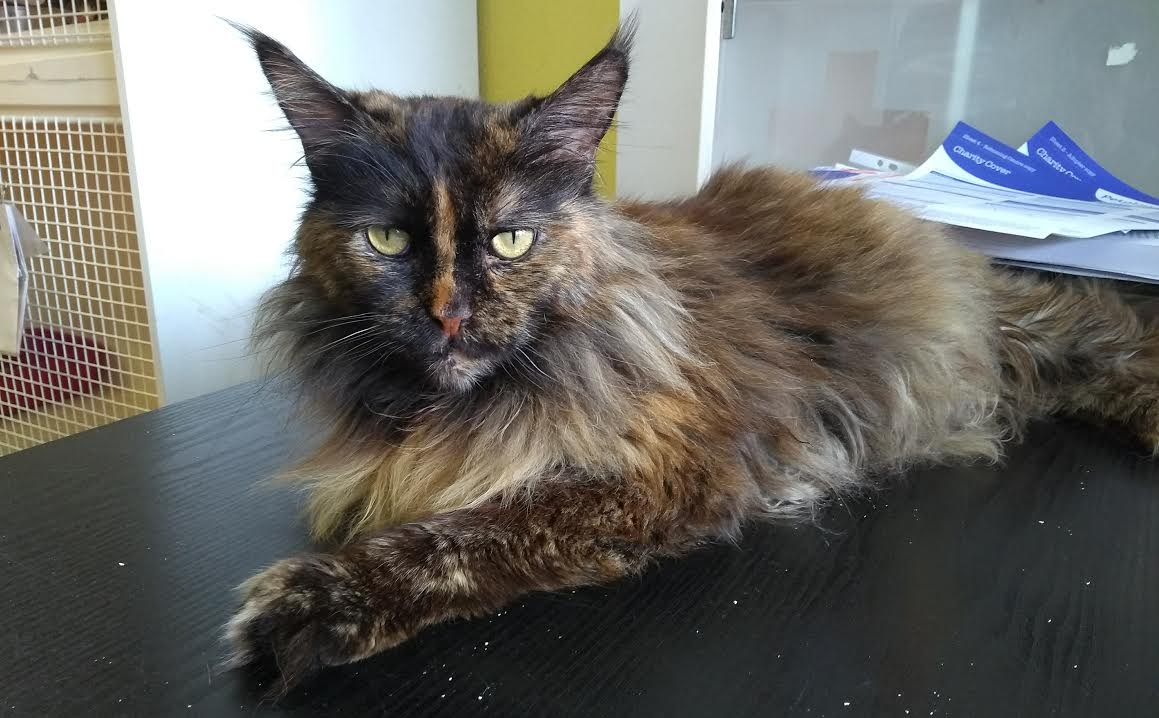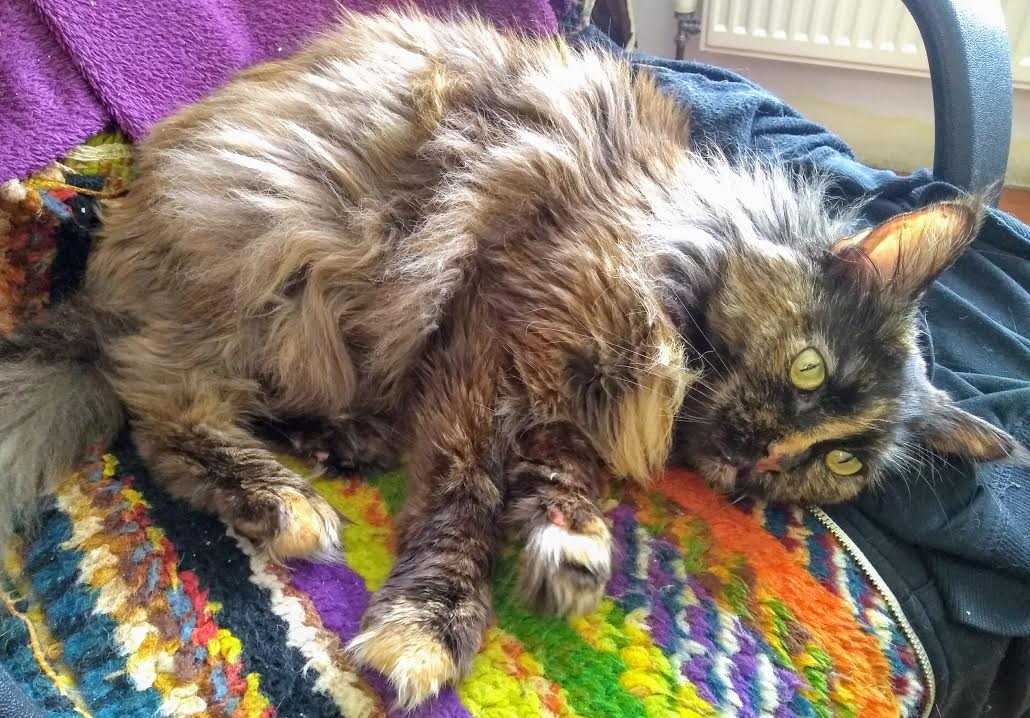 Bonnie is our 7 year old Maine coon. She is the most affectionate fluff ball, who requires constant attention. She is a big cuddle monster with such a loving personality. Bonnie would require a specific owner who would have lots of time for her because she needs a lot of grooming to make sure her fur stays silky and soft or it will start to clump together and that can be very painful for her. She can also be vocal when she wants something, so would need to be re homed to someone that can give her all of the attention she needs also Bonnie is a dominating cat so she would need to be re homed into a house where there are currently no other animals. She will also have to be a house cat, or live in a property with a fenced in garden.
Bonnie is neutered, vaccinated, Flead and wormed. And is all ready to go to her forever home.
The adoption fee for Bonnie will be higher then usual due to her breed. Please call for more details.