Caris *reserved*
Posted on November 26, 2018 by admin in Cats.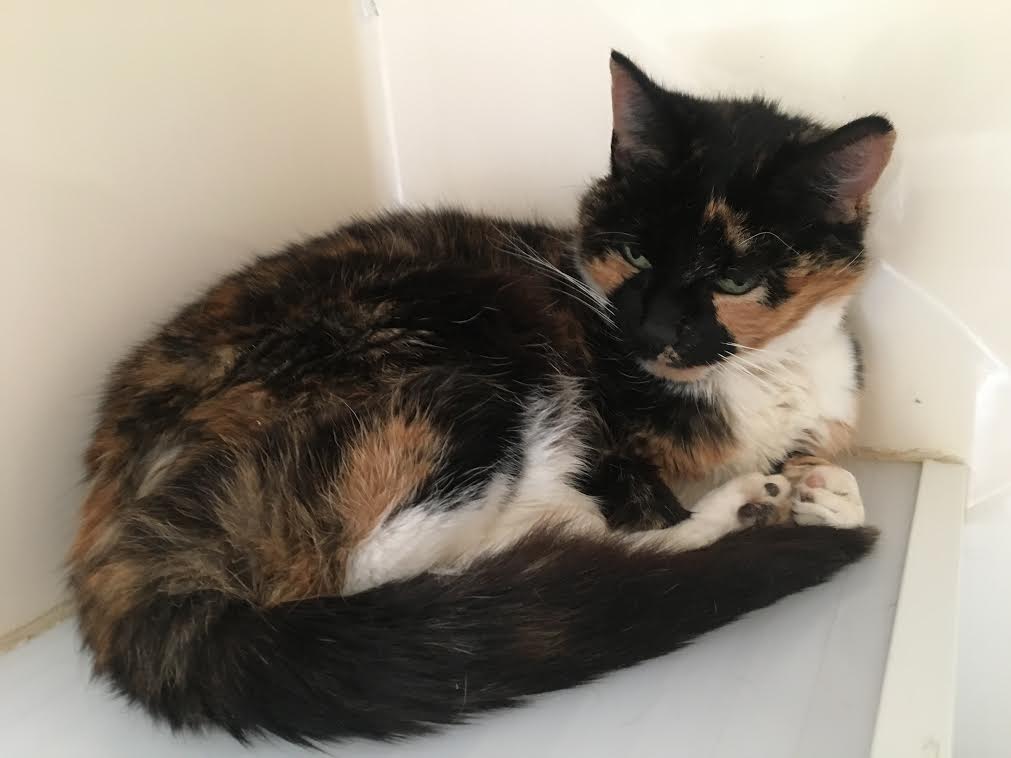 Carys is a 12 year old tortie female who came into the Heatons in a bad way.
Caris is super loving and friendly and just needs a quiet home where she can be loved and enjoy her life. Caris would make a great companion for anyone who has a busy lifestyle as she is more then happy sitting on the sofa or window ledge and sleeping throughout the day. Caris doesn't seem to mind other cats and seems a pretty chilled-out girl.
We have had all the necessary tests done to know that she is healthy and ready to rehome. Caris has had a dental and currently only has three teeth left but apart from that she is doing well. Caris is neutered, and will be vaccinated and chipped before leaving us at the Heatons.