Celeste **RESERVED**
Posted on May 21, 2019 by admin in Cats.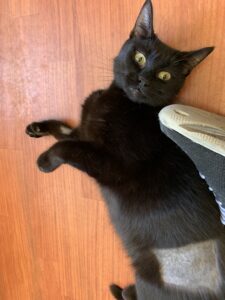 Celeste is one of our beautiful ex-mums. She is approximately 1 year old, and is a very small cat. She raised 4 healthy babies at the Heatons. Celeste is the definition of a princess, she loves to be pampered and carried around making her feel like she is the most important cat in the world. She loves everything, and always wants to greet everyone, in her room she tries to make friends with all the other cats, even if they don't want to, and when humans come in it wont be long till she is at your feet trying to get cuddles from you. She would be a great cat to anyone and deserves an amazing home where she will be so loved by everyone and also a home that is willing to carry on treating her like the princess he is.
Celeste is neutered and chipped, and is now starting her vaccinations so is ready to be reserved.