Dylan (5 years old) RESERVED
Posted on March 18, 2020 by admin in Cats.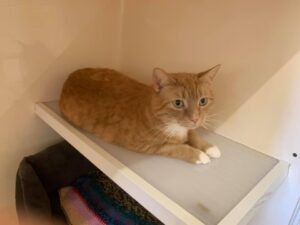 Dylan is our grumpy boy. He really doesn't like the sanctuary and is struggling to adapt to his new life with us. At the moment we get greeted with a lot of hissing and growling but we know he will settle down with us soon, he has been so used to a life of freedom and routine that he will take a little bit longer than most of our other cats to adapt but we are confident that he will get there and make such an amazing pet for his new family.
Dylan will be ready in two weeks time after his second vaccine and his chip. He is already neutered!!
Ready end of March