Erica (HOUSECAT)
Posted on September 12, 2018 by admin in Cats.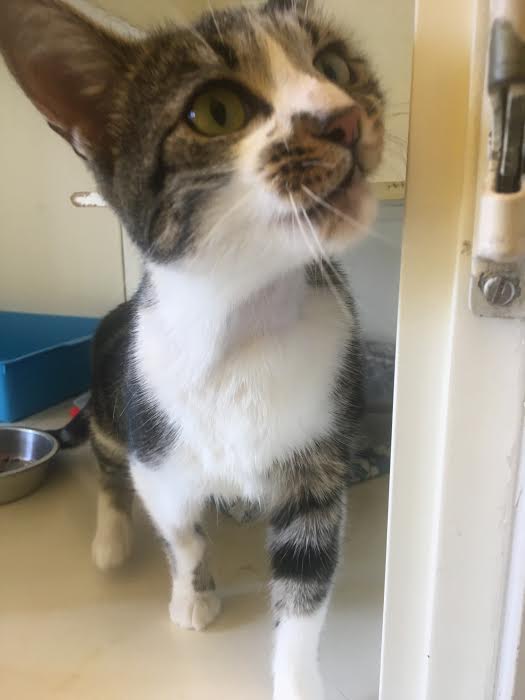 Erica is tabby and white, approximately 3 years old. As you can see from the photo she doesn't have much concern for your personal space and will headbutt you any chance she gets. She loves any attention or affection shown to her. Erica has had a few litters of kitten before we rescued her but now she is safe and all ready to find her new furever home. Erica is quite a confident girl so should fit in well. She also has a very unique meow which is funny to listen to.
Erica has got Feline Immunodeficiency virus (FIV). The virus reduces a cats immune system, and leaves them more vulnerable to other infections, but the FIV itself is not life threatening. Because of the FIV Erica would have to be a house cat, with no interactions with any other cat.
Erica has now been neutered, and will be vaccinated shortly so is available for reserving.