Janco and Persephone
Posted on October 9, 2019 by admin in Cats.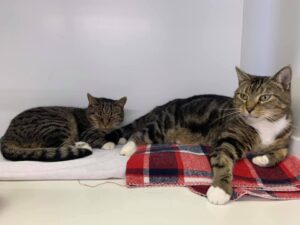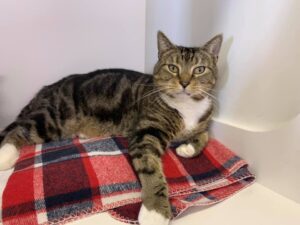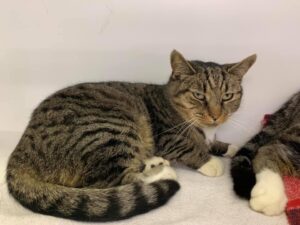 Janco and Persephone were the tabby cats we recently posted about when they were found in carriers outside our sanctuary a couple of weeks ago. They have both now been vet checked and Janco needs a small dental but overall both are super healthy cats.
Janco is 4 years old and Persephone is 2/3 years old. Both cats are still settling in with us but they are such gentle giants. They love affection so much and are such cutie pies. If you put your hand into the cage Janco will come and gently press his head onto your hand for strokes
Both still need to be vaccinated but it appears both are already neutered before coming into us, so both will be ready for their new homes once vaccinations and Janco's dental have been done.