Juliette and Bee *rehomed*
Posted on September 19, 2017 by admin in Cats.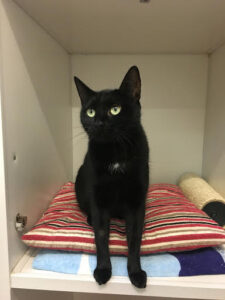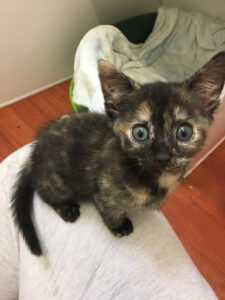 Juliette (1-2 years) and Bee (10 weeks) are our gorgeous mother and daughter combo. Juliette came into us with a kitten she had previously and also 4 tiny babies. The older kitten has since been rehomed, and unfortunately Juliette lost three of her kittens within the first 2 weeks of being here, but little Bee stayed strong and is now a gorgeous playful, healthy kitten. Because of the amazing relationship these two have with each other and how much they have been through we want to re home them as a pair.
Juliette is your typically sneaky cat, she adores affection and cuddles but is always looking to explore everything around her and is very playful.
Bee takes after her mum, and has become very curious of her environment and also craves attention. As soon as you walk in the room Bee is waiting there to be played with or cuddled.
They are both super cats who deserve a loving forever home where they can have all the care they need and be able to grow up together. They would need a home with lots of space inside and outside to explore, and would suit most home environments.
Both have had their vaccinations, been fleed and wormed. Juliette has also been neutered, but as Bee is to young, so it would be a requirement for their new owner to neuter Bee at 6 months old.