Katya (OUR LONGEST RESIDENT AT THE HEATONS, STILL LOOKING FOR HER FUREVER HOME)
Posted on July 21, 2018 by admin in Cats.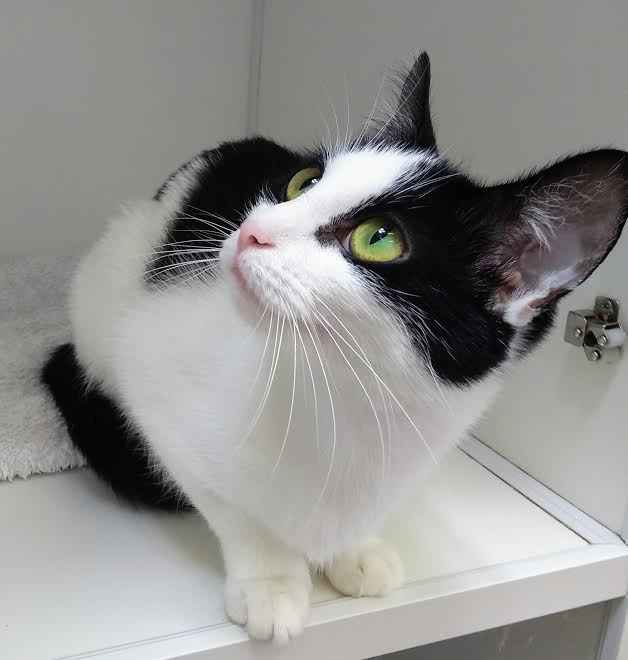 Katya is approximately 1 years old. Katya was found on a balcony with her sister and they both came into the sanctuary pregnant. Katya had her babies and was a super mum despite being so young. Katya has so much love to give to everyone that she meets, she loves to speak to us and has a very unique meow. Katya is also polydactyl.
Katya has Occular Herpes, which is a virus that she will now have for the rest of her life. Katya has eye drops everyday to help with the virus. Once rehomed this care will have to be maintained as she will need to be on the eye drops indefinitely. Katya can go outside like any normal cat and the virus will not affect her in anyway as long as the required medication is given, but she would have to be an only cat as there is a risk of the virus spreading through constant and close contact.
Katya has been neutered, vaccinated and chipped, all ready for her new home.