Penny
Posted on October 9, 2019 by admin in Cats.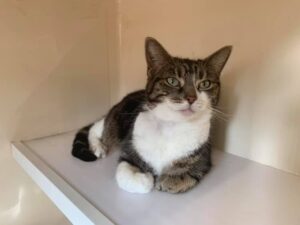 Penny is our stunning older girl. She is 8 years old but you wouldn't think it to look at her. She is such a beautiful girl who loves humans so much. Penny came in after being bullied in her previous home by other cats so we have to ask for her to be an only cat or possibly be with another cat similar to her age or older who won't bully her.
Penny is such a sweet girl who has previously lived with children so would be an amazing first pet or would be great for a family with younger children. She is the best love cat you could ask for and will curl up and cuddle with you all day.
Penny has had a full vet check and pet MOT and has a complete clean bill of health. She is already neutered and fully vaccinated. She is just waiting for that special someone to come and make her part of their family