Peppa
Posted on July 21, 2018 by admin in Cats.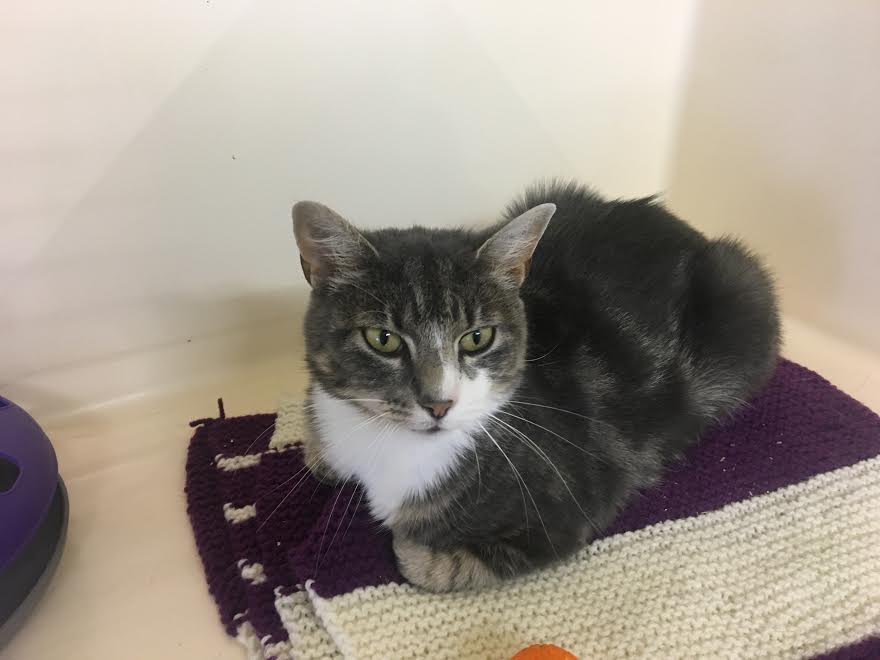 Peppa is a beautiful grey tabby, who is 5 years old. She is such a sweet cat who is very friendly and will happily sit down on the floor with you for a cuddle. She has ended up with us at the Heatons because she is prone to wandering, so that means when Peppa goes to her new home they will have to keep her as an indoor cat for a long time to ensure she gets a new scent of her surroundings. Peppa can be a little bit fiesty when you try to make her do something she doesn't want to do ( like going to the vets ). However this is very rare and usually happens because of stress.
Peppa is neutered, vaccinated and chipped all ready to go to her new home.