Rosie **RESERVED**
Posted on October 2, 2018 by admin in Cats.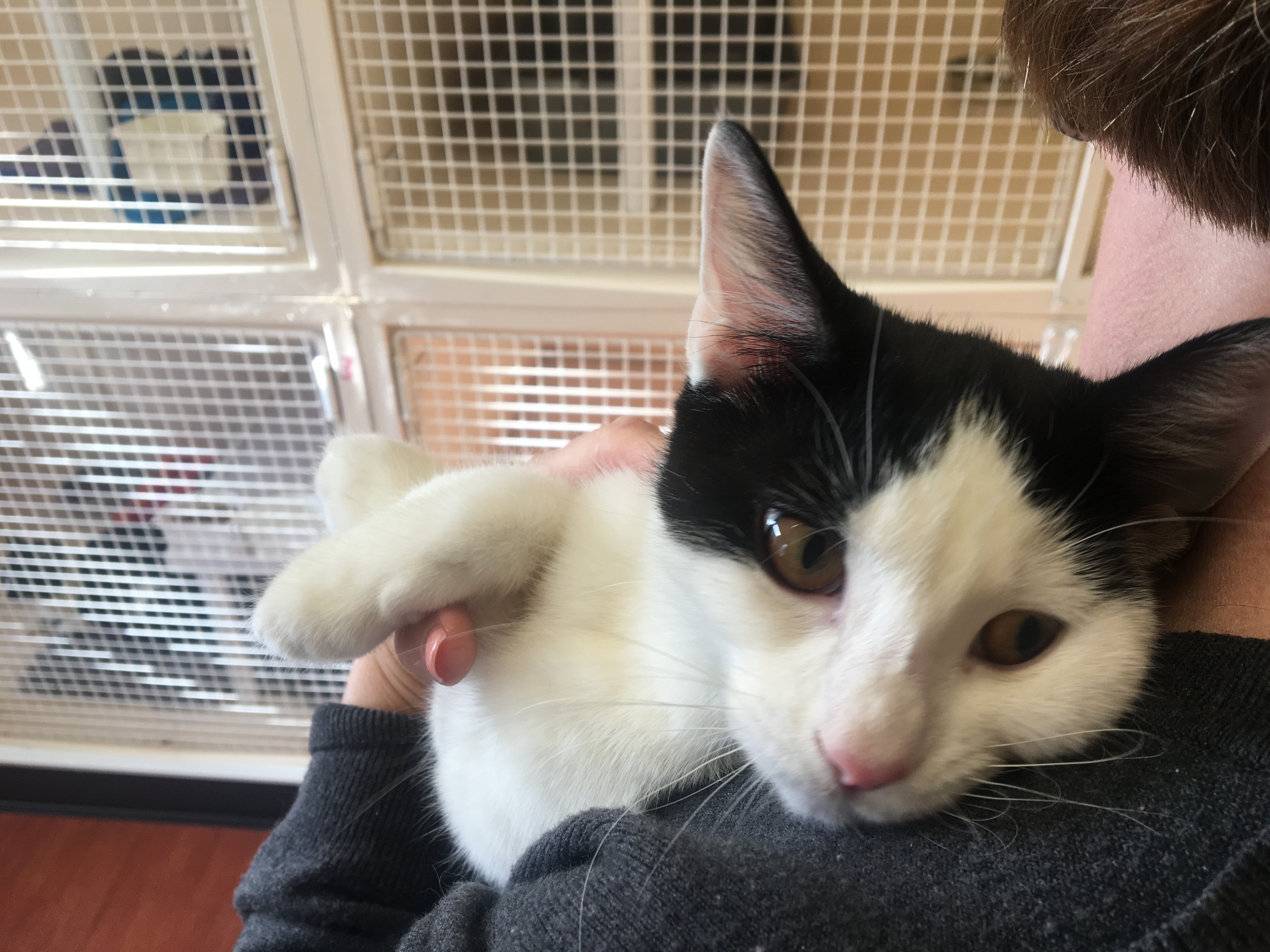 Rosie is a black and white 5 month old Female. As you can see Rosie loves cuddles and all the attention has to be on her, and she will stop at nothing to get it. Rosie never stays still she is always wanting to play, and shows her kitten side this way. She will keep you entertained for hours. Rosie would suit any loving household and would make an amazing addition to any family.
Rosie is neutered, and booked in for her vaccinations and chipping. So she is now ready to be reserved.