Saffy * Reserved *
Posted on December 14, 2017 by admin in Cats.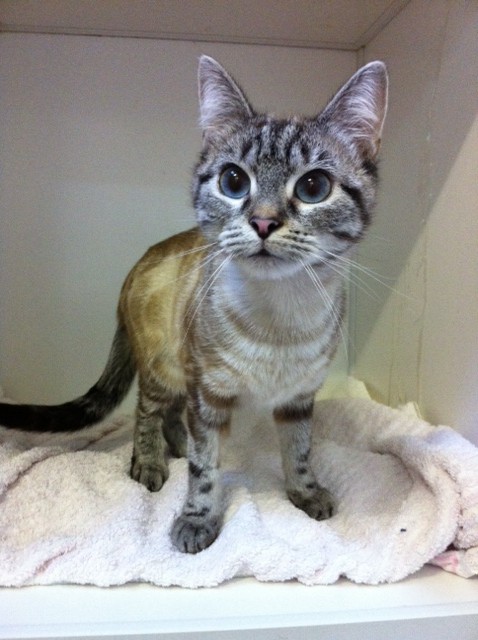 This is our beautiful Saffy, who came to us when she was pregnant. Saffy has raised her kittens, and is now almost ready to be rehomed.
She is approximately 1-2 years old, and looks like a Siamese cross, with beautiful blue eyes.
Unfortunately, she has been quite ill, but after lots of veterinary care, she is now healthy, although she does need to eat specific cat food and chicken. Saffy can now be spayed now she is well, and would make a lovely addition to a family. She does not like other cats.