Stanley
Posted on June 5, 2018 by admin in Cats.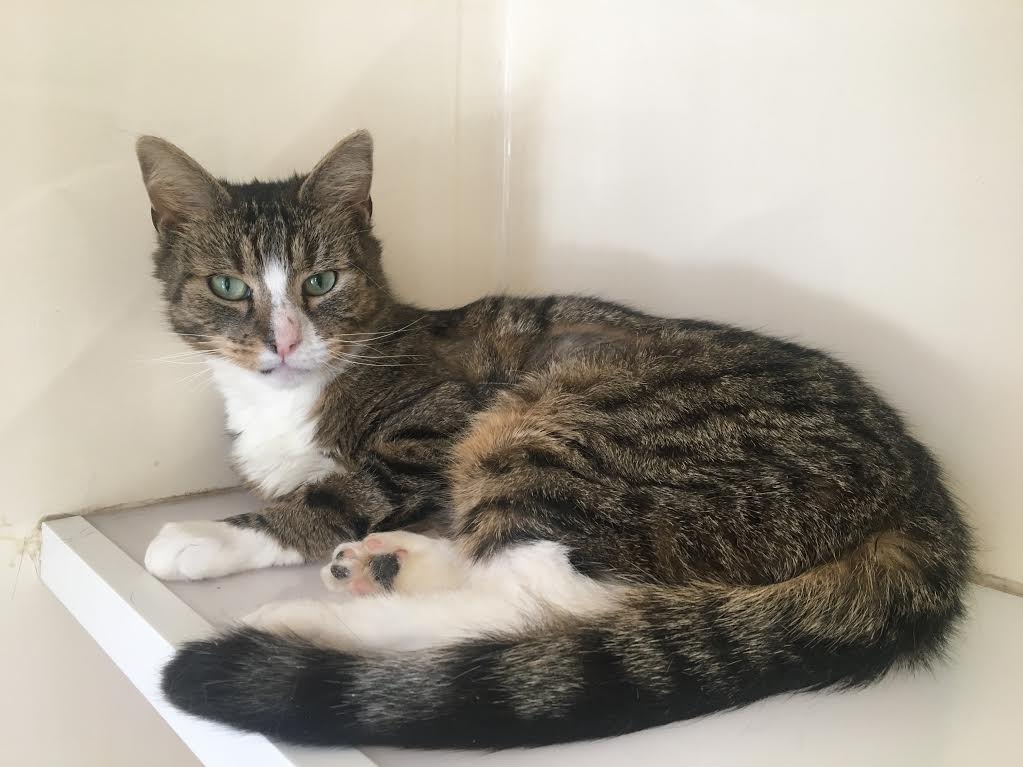 Stanley is a gorgeous 4 year old Tabby Male, who has a very cheeky personality. He loves a fuss and a cuddle and will always roll over onto his back showing how much he loves getting attention. He loves to talk to us humans and will Meow back whenever he is spoken too. He is such a happy little boy who hasn't had the best start, but will be eternally greatful to whoever gives him his forever home. Stanley would suit most household but as our policy stated we do not re home to any main road areas, as he would need access to outside.
Stanley has had his first vaccine and will have his second in due course. He is also neutered, chipped, vaccinated, Fleed and wormed. He will be ready to leave once he has had his second vaccine.