Sybil **RESERVED**
Posted on October 2, 2018 by admin in Cats.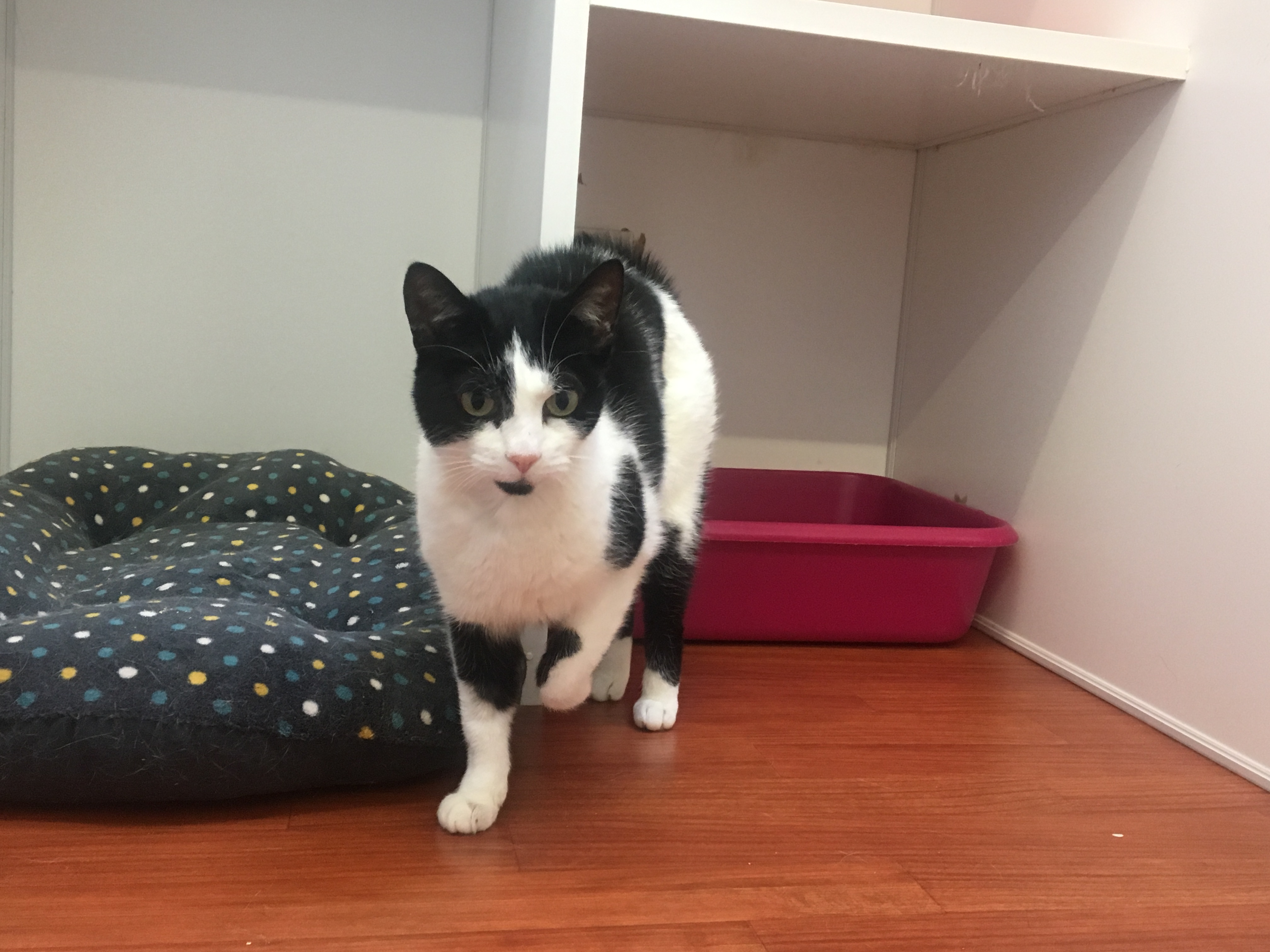 Sybil is a 5 year old, black and white female. She came into us with an abscess on her neck which had burst, but we got her all cleaned up and fixed now she is very happy. She loves to sleep underneath her bed but as soon as she hears you she will come out to say hi. Like in the photo she loves kneading her paws and will sit there doing it whilst you stroke her. She is a quiet girl but so loving and loves to be around people.
Sybil is neutered, vaccinated and chipped ready for her new home.