Benji **RESERVED**
Posted on October 16, 2018 by admin in Kittens.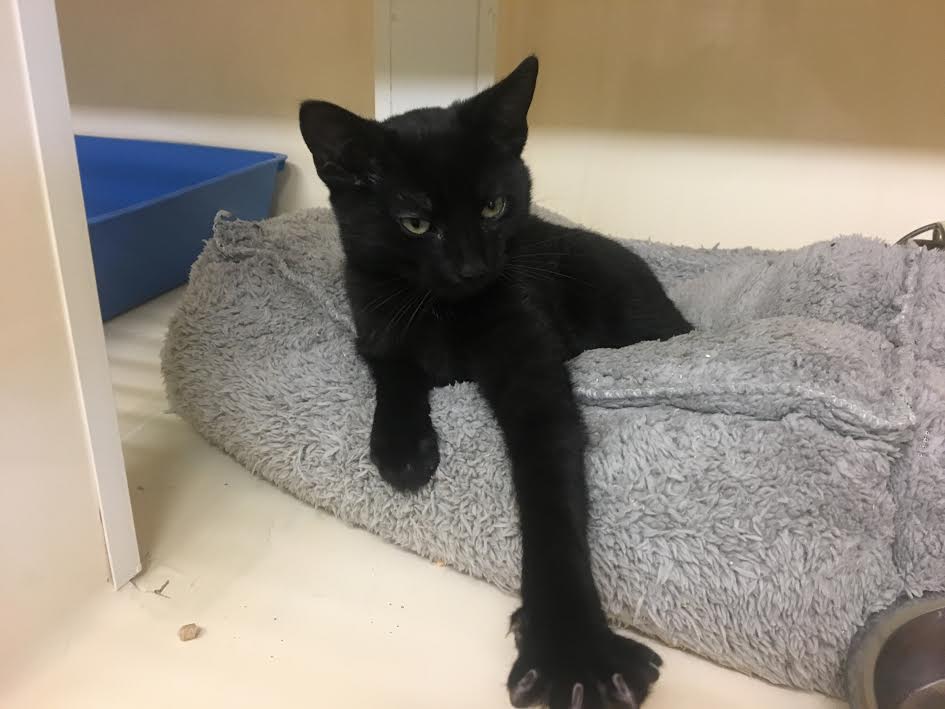 Benji is approximately 14-15 weeks old, and was found in a park all on his own. Benji is the most laid back kitten, he loves to sleep in his bed all day, but as soon as he hears you talking to him he will be up and ready for cuddles and will sit in your arms and purr away. Benji loves his toys (especially toy mice) and will entertain himself all day chasing them around the room. He would fit into any household and would be a great addition to any home environment.
Benji will need to be neutered by his new owner at 6 months old, and has already started his vaccinations so is ready for reserving.