Jade, Amber, Rocky and Sophie
Posted on June 14, 2019 by admin in Kittens.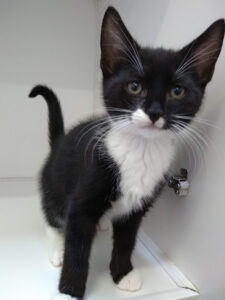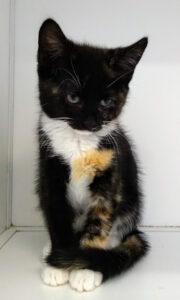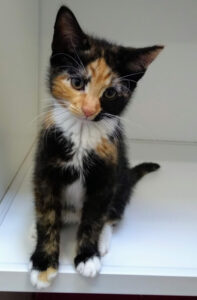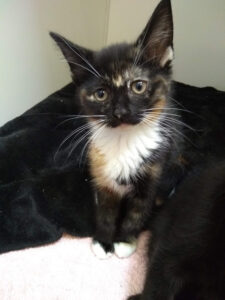 Rocky is the handsome black and white tuxedo male. Jade is the cute tortie with the black face. Amber is the tortie with the mostly ginger face and finally we have Sophie our stunning little tortoiseshell with the tortie markings on her face.
Jade, Amber, Sophie and Rocky were all born at the Heatons Cat Sanctuary and have all been very strong and healthy kittens from day one. They are all very confident and rush out to great you as soon as you open the door to their pen it really is like a tsunami of kittens. All the kittens are individual confident little bundles of fluff and as soon you see them your bound to fall in love.  They all love to be handled and picked up for cuddles. They have all been microchipped and had their vaccinations, if you think you could rehome or two of these little cuties, please give us a call.
Please read our rehoming policy to make sure you fit our criteria.