Lenny **RESERVED**
Posted on January 8, 2019 by admin in Kittens.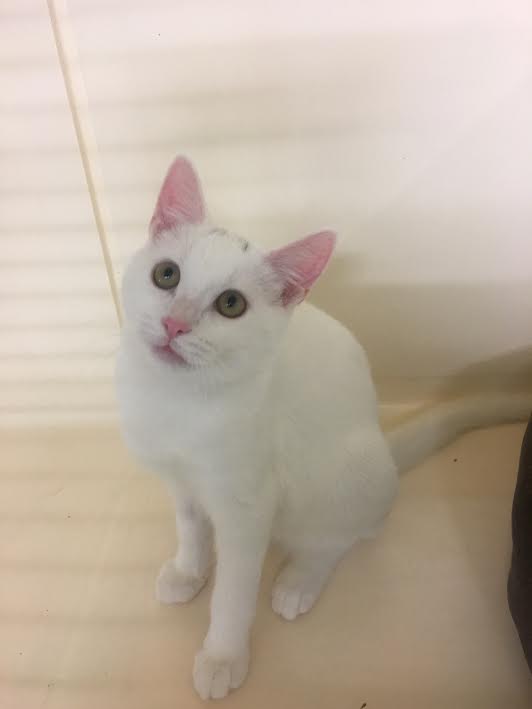 Lenny is a boy and approximately 7/8 months old. He is all white with two black smudges on the top of his head. Lenny is a super friendly boy who loves attention whenever he can get it but when he is in play mode he can get a little bit over excited and will nibble at your hand. For that reason Lenny will not be re-homed to a house with children under 10 years old. Lenny has so much energy and wants to play with cats, humans or toys, as long as he is playing he is happy. He needs a new owner who can give him the attention he craves or has a house full of toys to keep him entertained.
Lenny is all ready for his new home now, and has been neutered, chipped and vaccinated.