Luna (Reserved), Kit (Reserved) and Stanley (Reserved)
Posted on August 21, 2018 by admin in Kittens.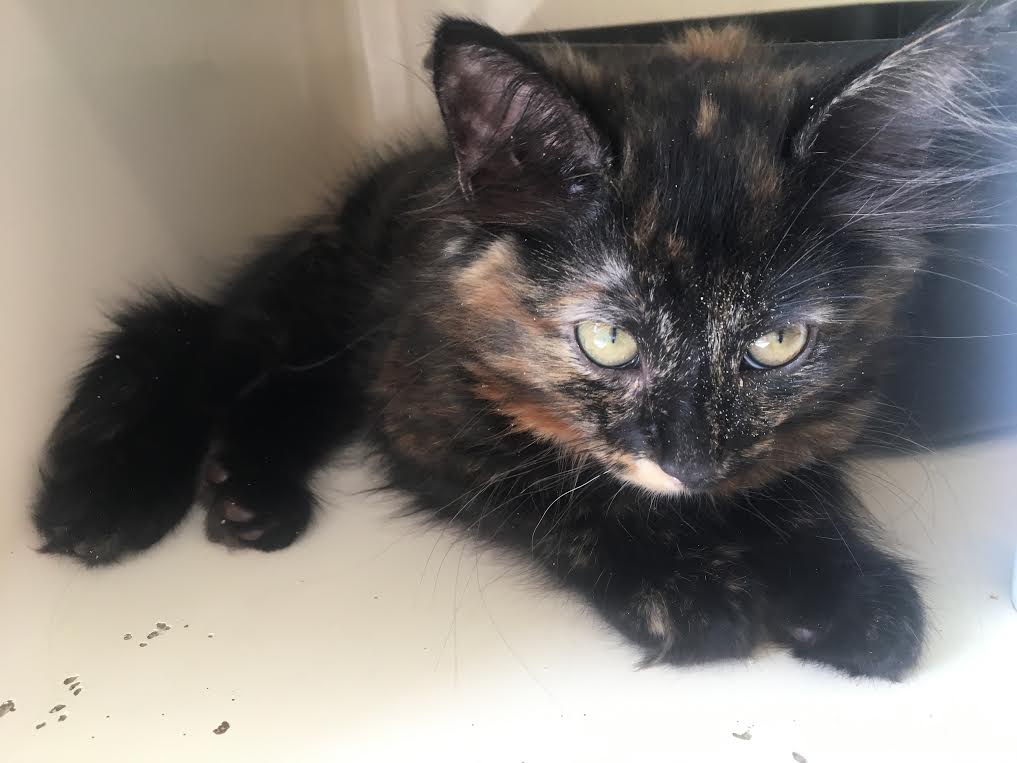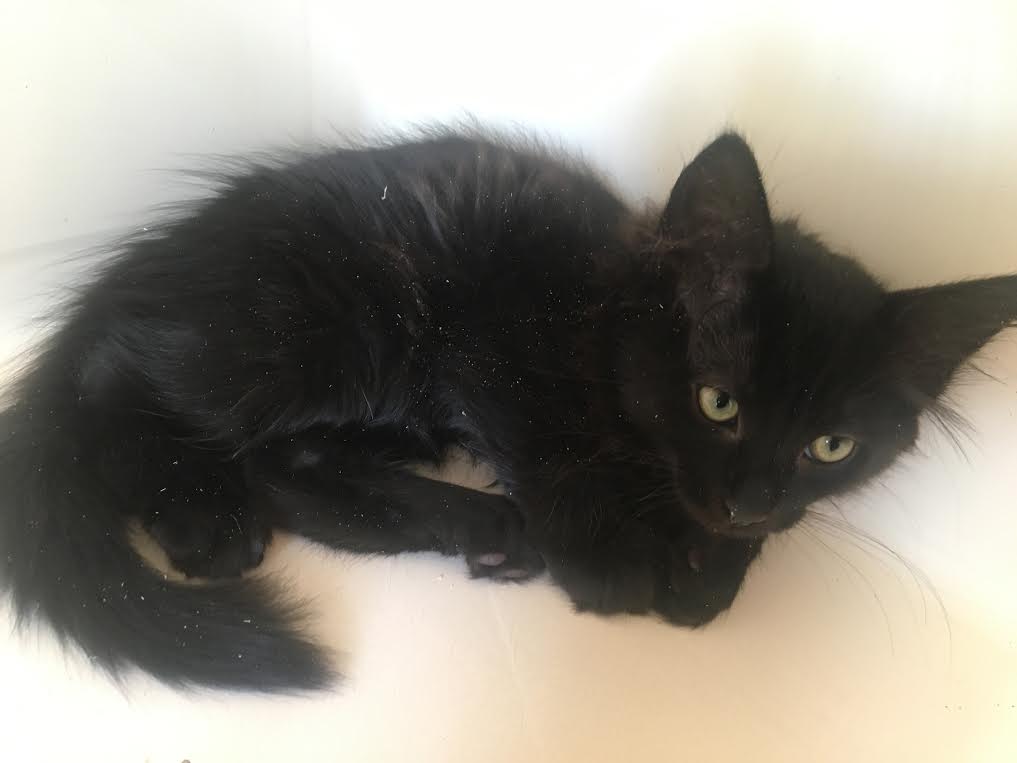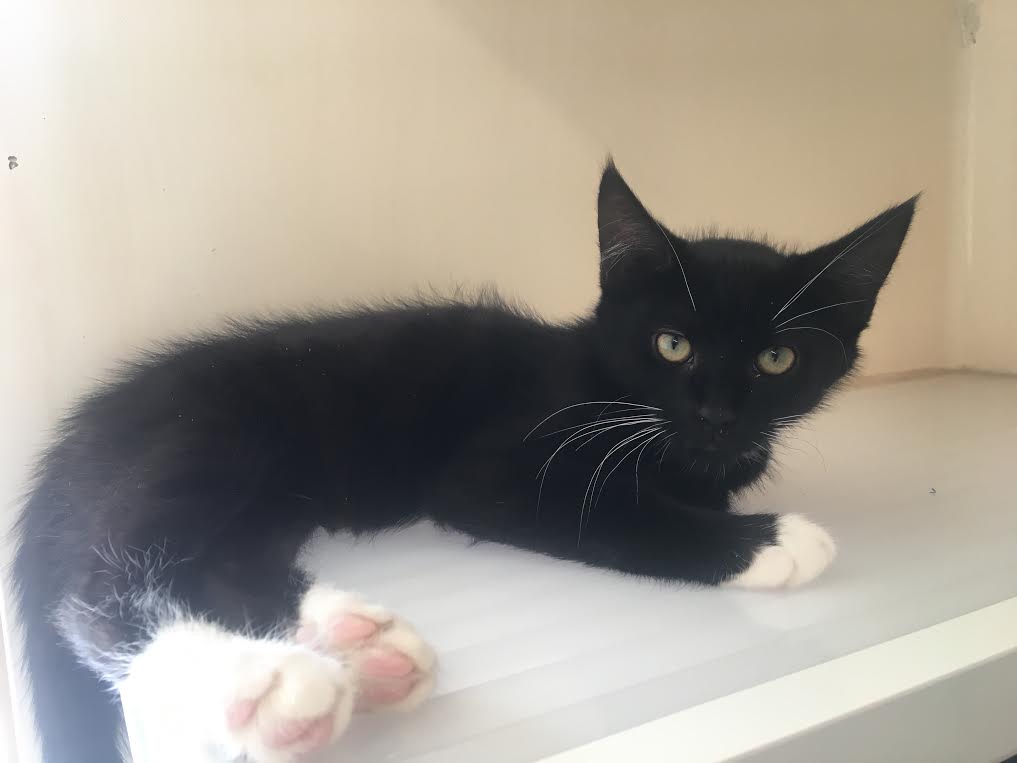 Luna (tortie), Kit (black) and Stanley (Black and white) are a litter of three kittens. They are approximately 10 weeks old, and super cute. They are still slightly timid but all love having a cuddle and Luna has now began purring when she gets attention. They love to play with each other and are a lively bunch but also love to settle down for a cuddle too. Luna is the bravest and loves attention, Kit will love the attention but will not come to you yet, and Stanley is the smallest and still a little scared and still looks to his siblings for reassurance but is open for a cuddle now and then.
These kittens would suit a quiet house with older children. They would need to be kept indoors until after their neutering at 6 months old, so anyone wanting to adopt would have to keep that in mind. These three will be having their fist vaccination soon so will not be ready to take home for 3 weeks but are available for reservations.