Mitzi
Posted on July 21, 2018 by admin in Kittens.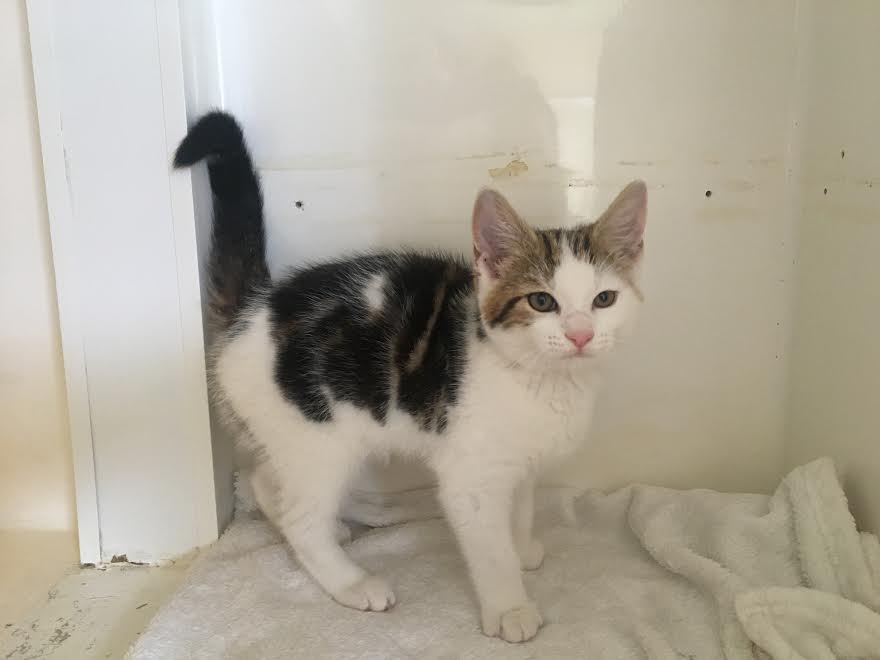 This is Mitzi, she is approximately 15 weeks old, Mitzi is a fluffy ball of energy who requires your attention most of the time, and if she doesn't have it, she will find a way to get it. She has such a sweet and gentle little personality and loves nothing more than having a cuddle. Mitzi was found in a car park when she was 10 weeks old, but instantly loved being with humans from the moment we rescued her. Mitzi has had her first and second vaccine, she is also micro chipped, and ready now to go to her new forever home.
Mitzi has never been with children before, so she would need a home with older children. Mitzi has also been fostered in a home with other cats, so could suit a multi-cat household.