Borin
Posted on January 19, 2016 by admin in Success.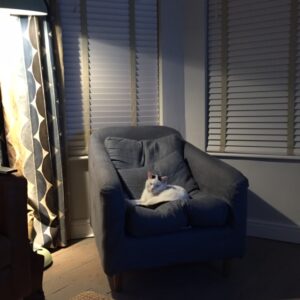 Hello lovely cat ladies
Just a quick note and pic to let you know, one week on, Borin is well and
settling in (husband's been relegated to sofa). He's so well behaved and
we are learning that once he allows us to get near him, after a stroke or
two, his purrs start and away you can go with fussing him.  It's lovely
having a cat in our lives again especially one as nice as Borin.
Thank you all again.
Helen & Pete Simpson