Flynn
Posted on February 12, 2015 by admin in Success.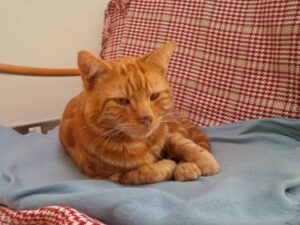 Hello
Thank you so much for helping us find the perfect cat for our family.
Flynn has been with us for three weeks now, and he's settled in really quickly.  He's such a gentle and affectionate creature.  He loves cuddling and having his tummy and chin scratched and he's always finding inventive new places to nap!
Thanks again
Christine