Lenny
Posted on March 5, 2019 by admin in Success.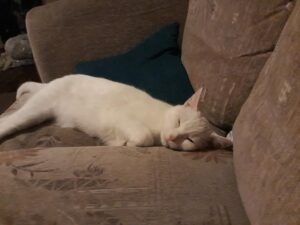 Hi all
Just thought I would send a quick update to say Lenny is fully settled into our home now and it's as if he has been here forever let alone only 5 weeks.
He's growing well and turning into a loving inquisitive cheeky cat and we all love him dearly.