Leonard *was Findley*
Posted on August 1, 2016 by admin in Success.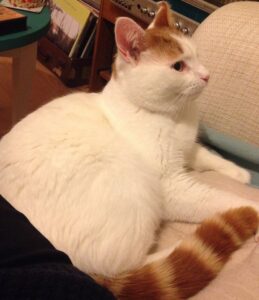 Findley (now Leonard), joined our household in January 2015 and we haven't looked back! He settled in very quickly and is always very happy. Weather it's sunbathing in the yard or curled up with us on the sofa, he is very content. He is a great companion to have in the house and adopting him was definitely the best thing we have ever done.