Levi now Millo
Posted on September 3, 2019 by admin in Success.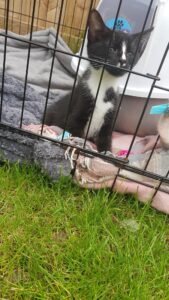 Hi guys not a peep from the gorgeous boy on the way home in car. Enjoyed Caitlin talking to him all the way and a little stroke
Had a bite to eat now and settling in nicely eve  n met our resident cat Elsa in a safe way. Loves the garden!