Nesta *was Tosca*
Posted on March 27, 2017 by admin in Success.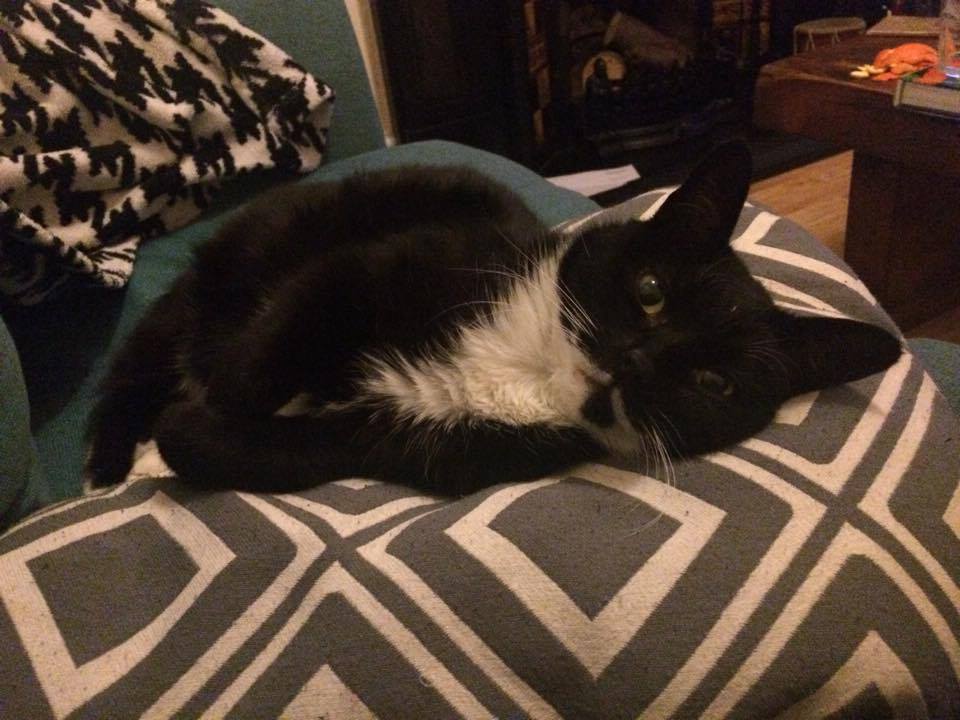 Hello all,
It's six weeks since we adopted Nesta and he took his first trip out into
the garden today, so it felt like a good time to send you an update and a few photos. Nesta settled very quickly, and was only anxious for a few hours. He does things gradually and it took him a few hours to leave the kitchen and join us in the front room, but we've barely got him off our laps since he did. He's incredibly affectionate and pretty demanding – the only time he seems unhappy is when one of us dares to move him off our knees to stand up and go somewhere else.
He's also very funny and playful and seems extremely happy here – in fact, he seems to think he's in charge. Which he kind of is. We're really happy that we brought him home, so thank you very much!