poppy
Posted on March 13, 2018 by admin in Success.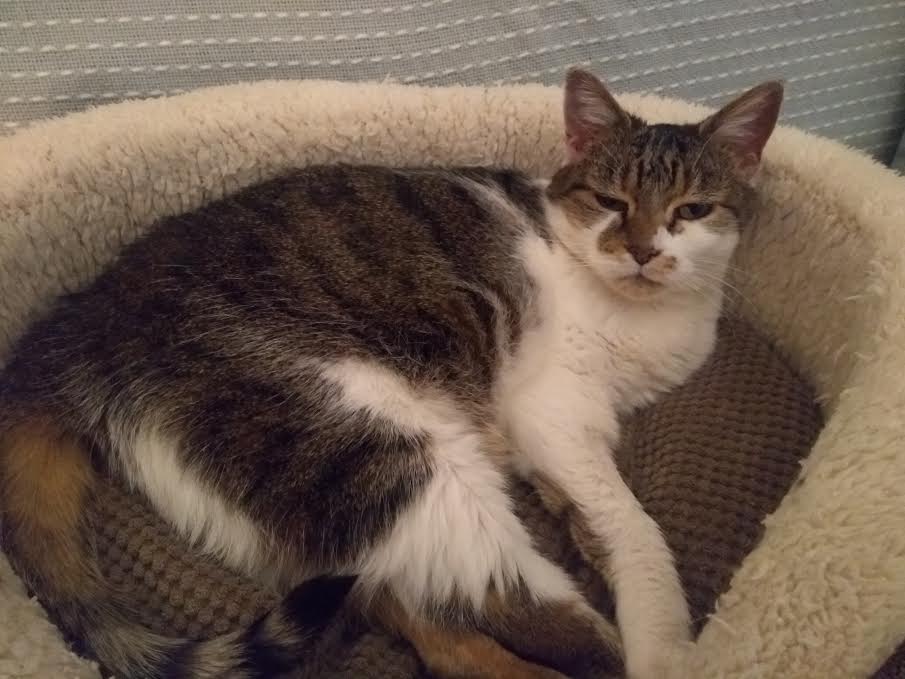 Here is Poppy, settling in well with our family & other cats now. Warm inside while the snow and ice wind bites outside.
She seems rather content, untroubled by much, though she doesn't have the happiest cat face, I'm sure we'll change that in no time. She loves her food and is very happy to be cuddled.