Wren, Robyn, Jay and Piper
11 weeks old *** ALL RESERVED
---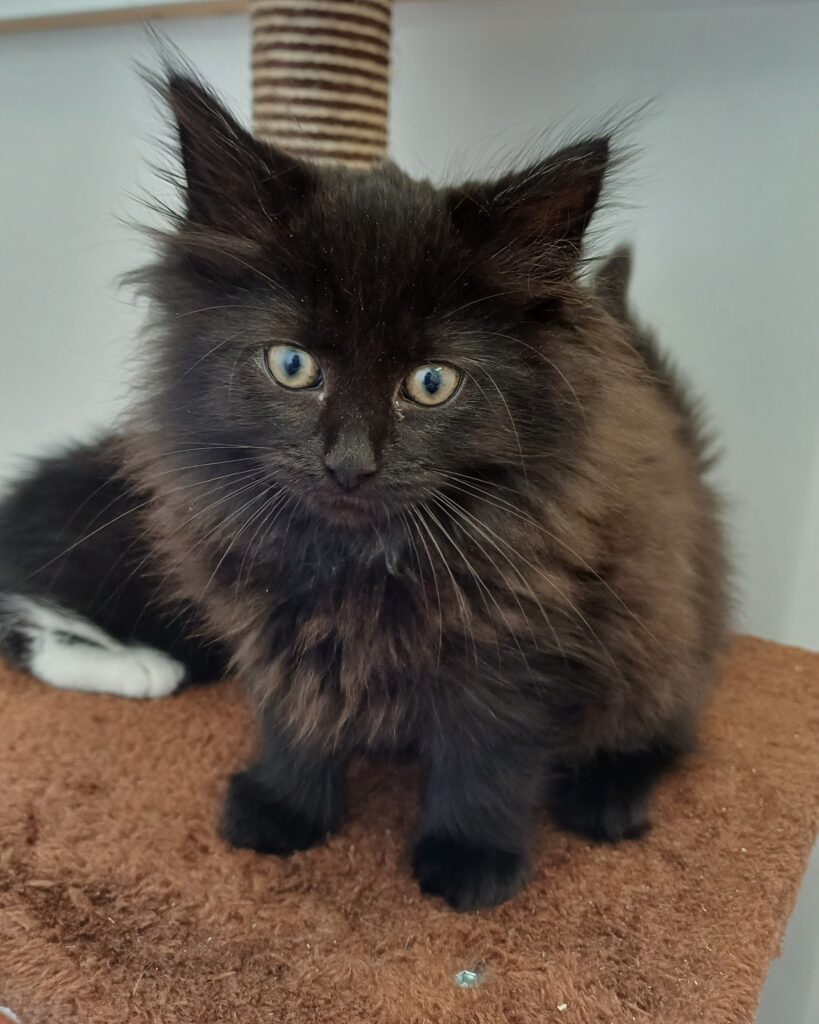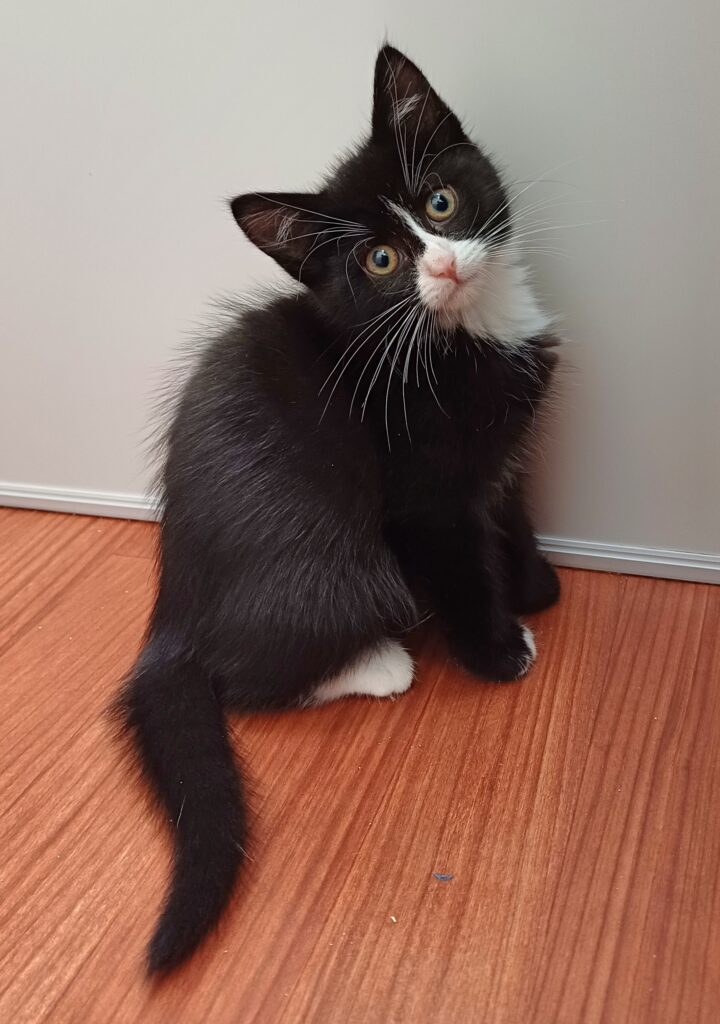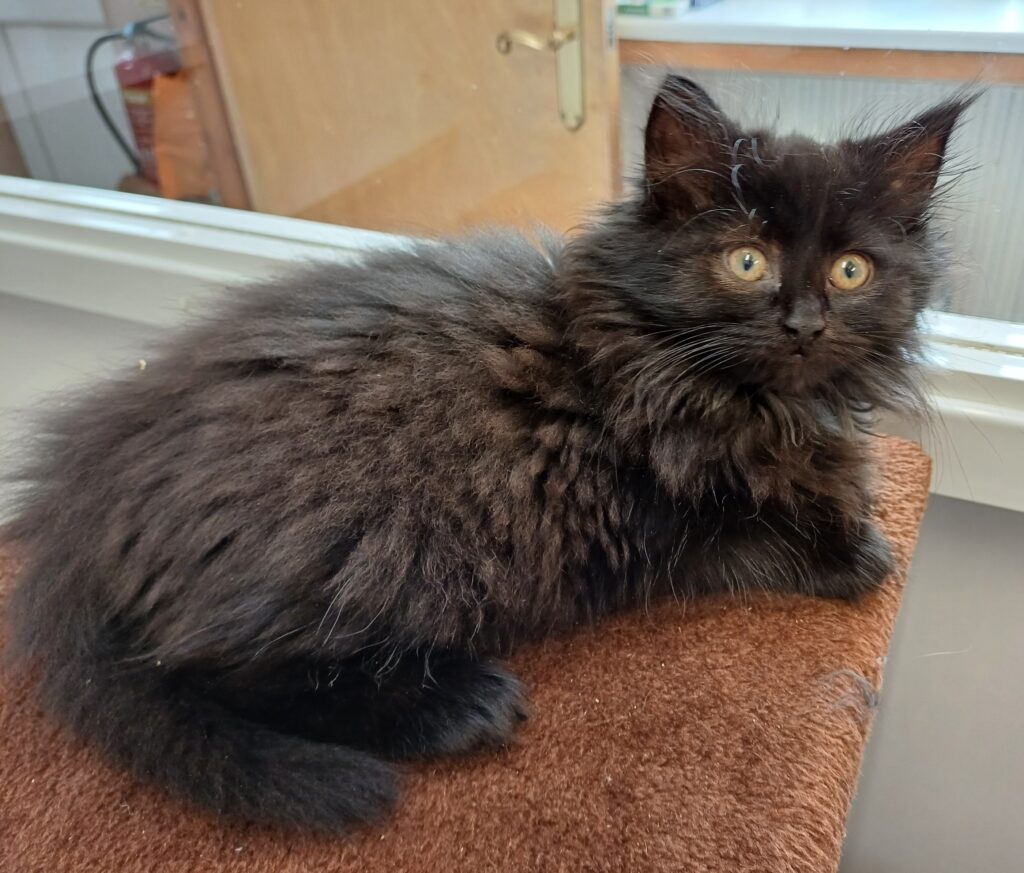 Four little kittens known as the 'Bird Kittens' are now available for adoption. These cute bundles of fluff are really friendly and will make a lovely addition to any home. Piper is our short haired black and white girl who is probably the most confident of the four, shes cheeky, cuddly and super sweet all rolled into one. Wren is the another short haired black and white girl who unlike Piper is the most cautious of the group. Wren looks what her brother and sisters are up to before daring to try any mischief that's happening. She does like to snuggle up to her siblings and those little white toes are just irresistible. Jay (male)and Robyn (female) are so alike both in looks and in nature that's its very difficult to tell them apart. They are both semi-longhaired black kittens who love being stroked, handled and snuggled and who can resist these two fluff balls. Please note however longer haired cats and kittens need brushing everyday to stop them getting matted so please make sure before applying you have the time to do this.
We are hoping to rehome these kittens as pairs as they all love each other so much. They have had their first vaccination so they will be ready to leave by the end of November. They will of course all be microchipped, vet checked, flead and wormed by then too. We would like to rehome these kittens in a safe environment as always, away from any hazards like main roads, canals, railway lines etc. They will need a safe green area outside to play in when they are older.
They would suit a family home, a home with a couple or a single person, in fact any home where there is someone home for at least some part of the day to keep their eyes on what these mischievous foursome are up to and also to give them proper socialisation and play with them.
We will be looking at applications for rehoming as pairs initially, however if you would like a single kitten you could also apply but may not hear back from us for the time being as we check out our applications to rehome as pairs. Please be patient while this process is underway.
If you would like to apply for these kittens please read details below :-
To apply please email the below information to:
-Your address
-Your contact number
-whether you have children
-Whether you have other pets
-If you live in rented accommodation or you own your home (if you rent we will need to see your landlord's written permission to have a pet)
-We would also like to know your average working pattern.
Please read our rehoming policy before applying. We do not, for example rehome within 100m of a main road or other hazard, to families with children under the age of 5 years, or to families with dogs
Adoption fee of £85 applies per kitten