Alfie
5+
---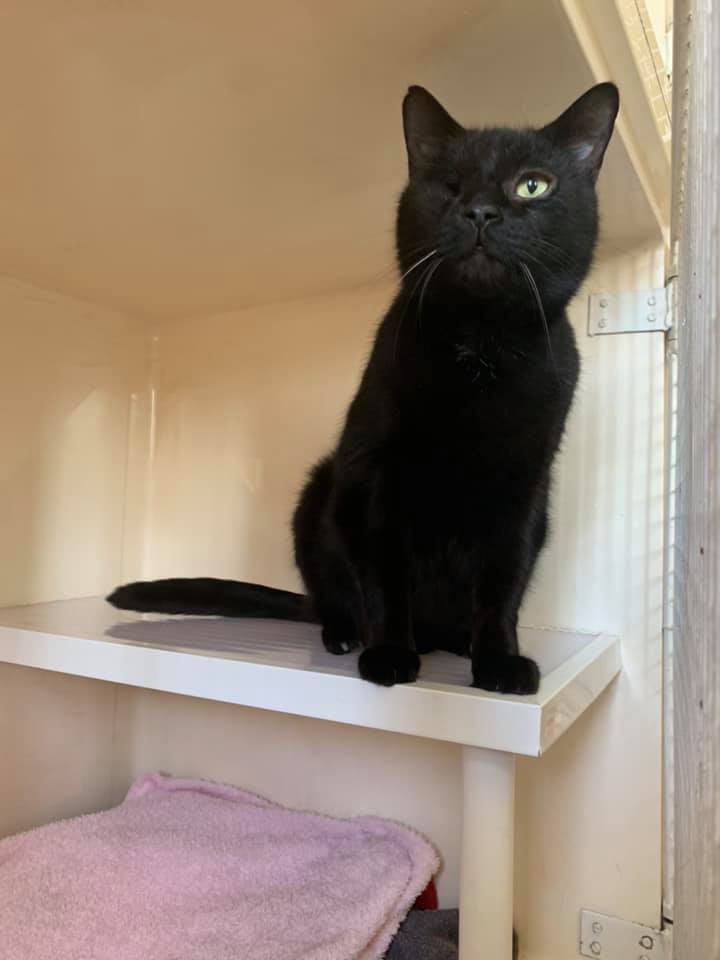 Alfie is our one eyed beauty. Alfie came into us from another rescue after having a hard time in his home since having a car accident he became very stressed at home and a bit unpredictable.
Alfie is doing ok in rescue however it can be overwhelming for him at times. Alfie is a strange little cat, he loves humans but only to look at and rub against them. If we touch him he doesn't like that at all and will lash out with claws and teeth.
Alfie would need an experienced cat owner who could give him time to settle in and be his live in servant basically …..
. He has had a tough year bless him and we are hoping we can find the right family for him! We hope he will settle into a new home and be able to be less stressed and be able to live with humans without freaking out on them.
Alfie is ready now, to apply please see the pinned post at the top of this page or head over to our website