Charlie
Posted on January 27, 2020 by admin in Cats.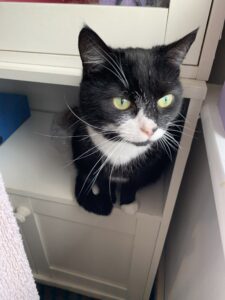 Charlie is a girl and she is 5 years old. To our knowledge Charlie has had 3 owners already is her very short life. She is a very sweet girl who loves to be sat at the window watching the world go by. She loves getting attention and is spoilt with all the treats she gets. Charlie is very chilled and easy going and would love to be adopted by a family who can finally give her the love and care she deserves.
Charlie is spayed, chipped and has had her first vaccine. She will be ready to leave here early February.