Dorris
11 weeks (will leave us at 12 weeks of age) ** RESERVED **
---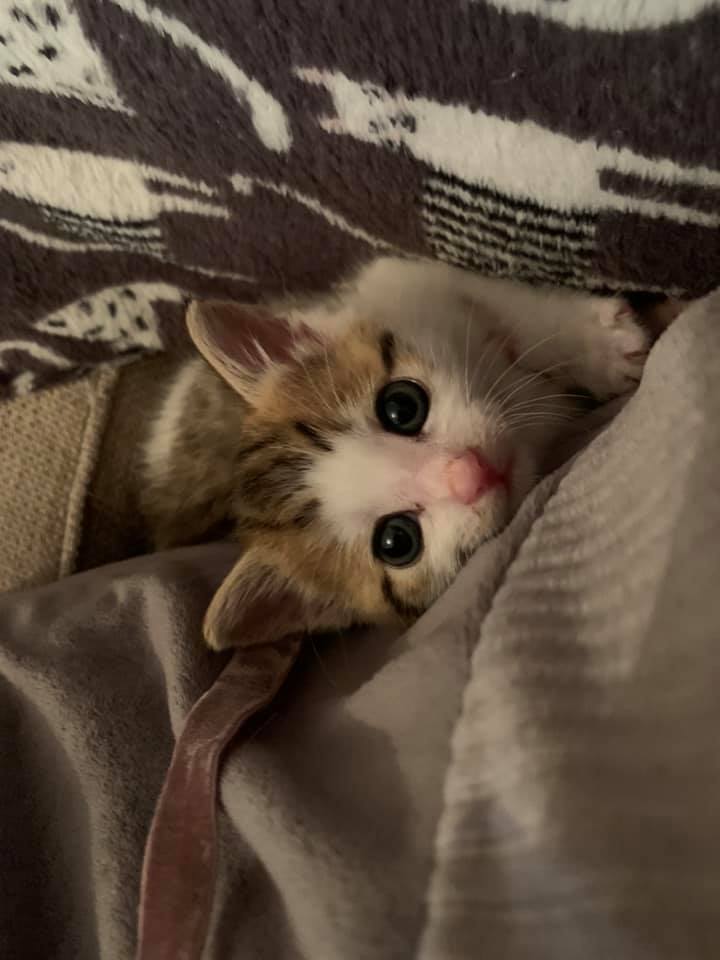 This little monkey is finally ready for adoption! She is such a beautiful, cheeky kitten who deserves the best home after her rough start in life! She has been hand fed from us since she was around 3 weeks of age so she is great with us humans! However she does like to nibble on occasions but always gets told off when this happens so she is learning! She loves to play and will run around at 100 miles an hour at the most inconvenient of times but it's so funny to see her little legs try to keep up! She is also has the best purr you could ever imagine and loves to purr away when she is having cuddle time!
Ideally we will be looking for a home where there is more than one person in the household so that Dorris has 24/7 attention or a home with someone who has another cat who can keep her company and entertained!
Dorris will be ready from next Thursday! She has been vaccinated, chipped and spaying will need to be done after adoption.