Lulu, Lara and Lottie
12 weeks
---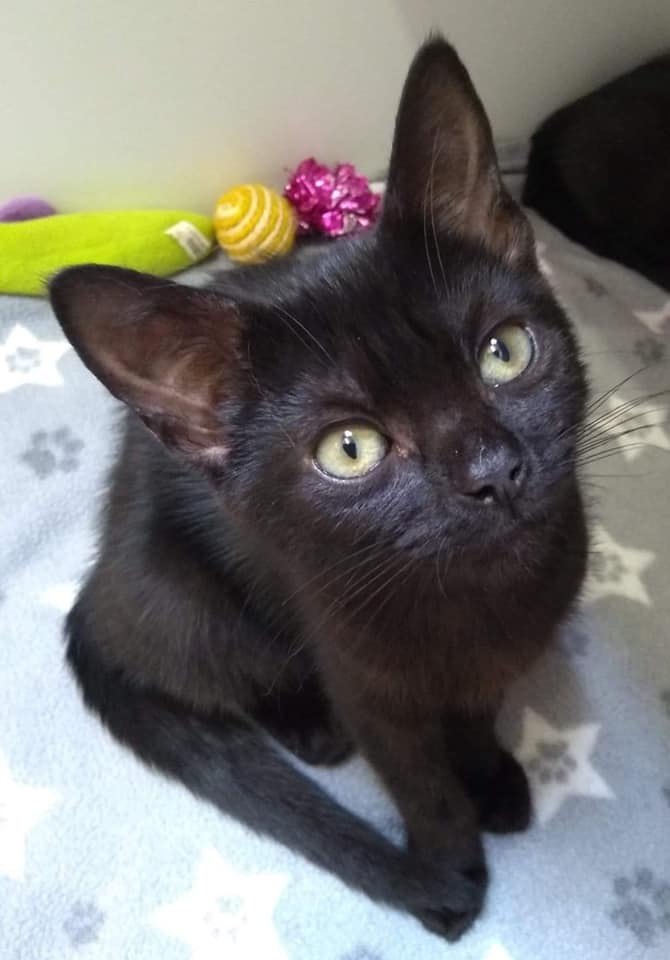 These beautiful girls are now ready for adoption after having their vaccinations. All three girls are now ready for their new homes. These girls are such softies and love to be stroked and cuddled but aren't a big fan of being picked up. And will meow and wriggle until you put them down (I'm sure we would react the same way). They will suit a home with older children (above 10), and are ok to go with other cats.They are fully vaccinated, vet checked, flea and worm treated.
They will need to be spayed when they are around 18 – 22 weeks, depending on weight. It is the owners responsibility to arrange this, and it is a condition of adoption. We will be rehoming them as a pair and one single, all three girls have very similar personalities and are lively kittens who need lots of toys and space to release all the energy they have, and will also need new humans who can cuddle them at night time when they are so sleepy they can't keep their eyes open.
Ready for new home now.
TO APPLY – please see the post at the top of this page. All adoption enquiries need to be sent to our email address.