Robin and Willow
12 weeks old
---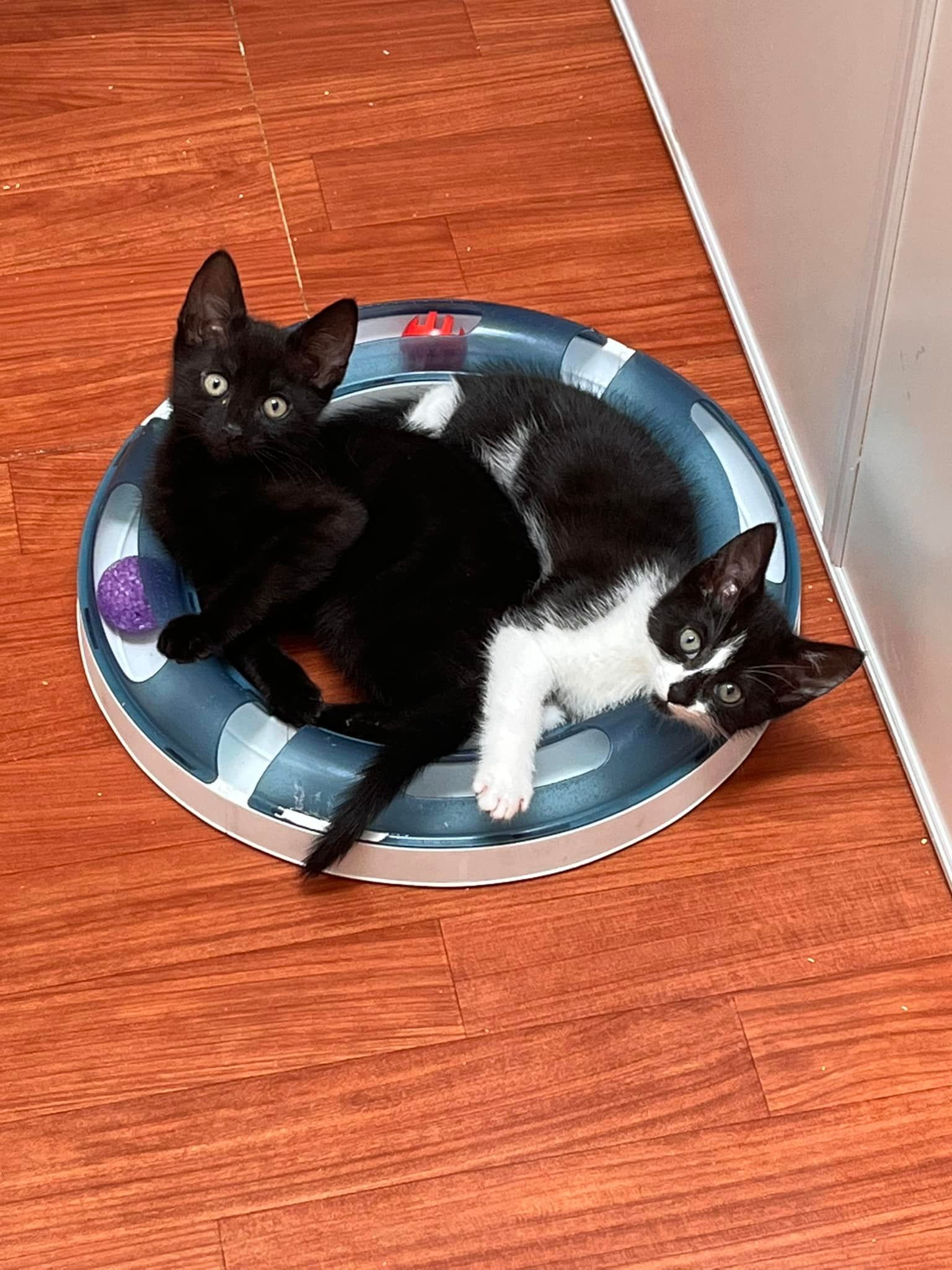 This beautiful pair came in as an accidental pregnancy and the owner has now had help to neuter the mum so no more babies! These cuties are super purry and super snuggly and love to be with us humans, they are still quite small and have some growing to do but I'm sure that will happen in no time as they are eating all the food they possibly can!
They love to cuddle up with each other as you can see so will be rehomed in a pair because they have such a great bond, and who wouldn't want two snuggle kitties to add to their family!
Both kitties will be ready in August and will be vaccinated and chipped, then will need to be spayed and neutered in October once they are big enough.
To apply please email the below information to: purrs@heatonscats.org.uk
-Your address
-Your contact number
-whether you have children
-Whether you have other pets
-If you live in rented accommodation or you own your home (if you rent we will need to see you landlord's written permission to have a pet)
-We would also like to know your average working pattern.
Please read our rehoming policy before applying