Rascal
Posted on February 24, 2020 by admin in Cats and kittens adopted.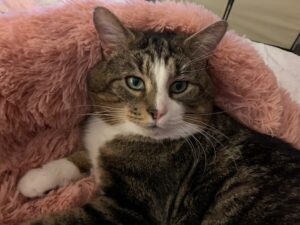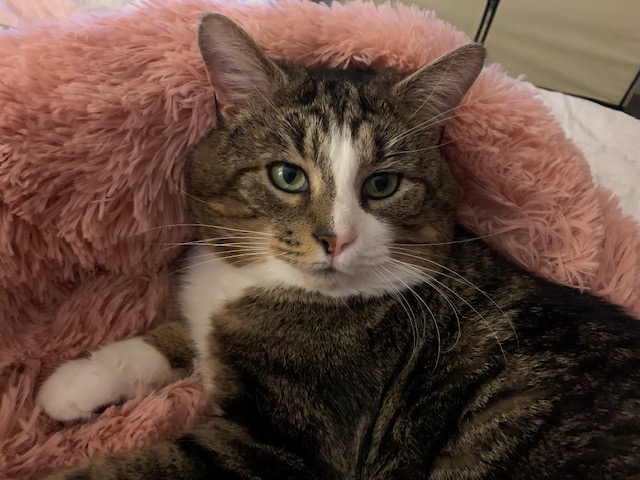 Rascal came into rescue on the 03.12.2019 and was rehomed on the 25.01.2020.
" He is settling in so well! He is really at home here and we love him so much! He loves his playtime and his food, and I even get up when he wakes me at 4.30am for his first breakfast of the day (that really is true love!). He's just gorgeous, really chilled and so lovely to have around.
We haven't let him out yet but he hasn't really shown signs of wanting to go out. He's started sitting on our kitchen window to see what's going on so we will look to start encouraging him to go out in the next couple of weeks. "