Ella
Posted on November 27, 2019 by admin in Cats.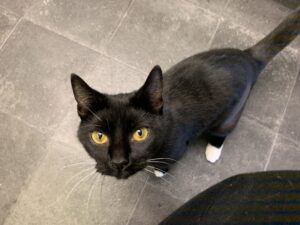 Ella is no older than 1 year. She is such a gorgeous cat with amazing soft, slinky fur. She adores humans and loves to be picked up and cuddled, she would have to be an only cat though because she is not fond of her current cat neighbours, and spends a lot of time hissing at them. Ella would be a great first time cat as she is very low maintenance and loves to do her own thing, but will greet you when you come home for cuddles.
Ella has been spayed, and is just waiting for her vaccinations, she will be ready at the end of December.