---
Kittens

available for adoption
---
We do not take general applications for kittens: it is only possible to apply once they appear on our website.
We prefer to rehome kittens in pairs, as they have never been alone and are closely bonded with their siblings. We do have some singletons where there is an odd number in a litter.
We only show our kittens when they are 10 weeks old, after having their first vaccination. We will be looking to find them new homes at this point so they are ready to leave us at 12/13 weeks old after their second vaccination. Spaying and Neutering of the kittens will be done at 5/6 months of age, this agreement is signed when picking up your kitten! it is not negotiable and we will ensure this is done before we sign off our kittens.
Please note that we do not rehome kittens to families where there are children under five years or to families who have dogs.
For future applications, once the kittens are on our site and FB adoption page please email: (purrs@heatonscats.org.uk). Please tell us:
-Your address
-Your contact number
-whether you have children
-Whether you have other pets
-If you live in rented accommodation or you own your home (if you rent we will need to see you landlord's written permission to have a pet)
-We would also like to know your average working pattern.
Regrettably, we are unable to start an application without the information in full.
If you are thinking of adopting a cat or kitten, please read our adoption policy below before sending us an application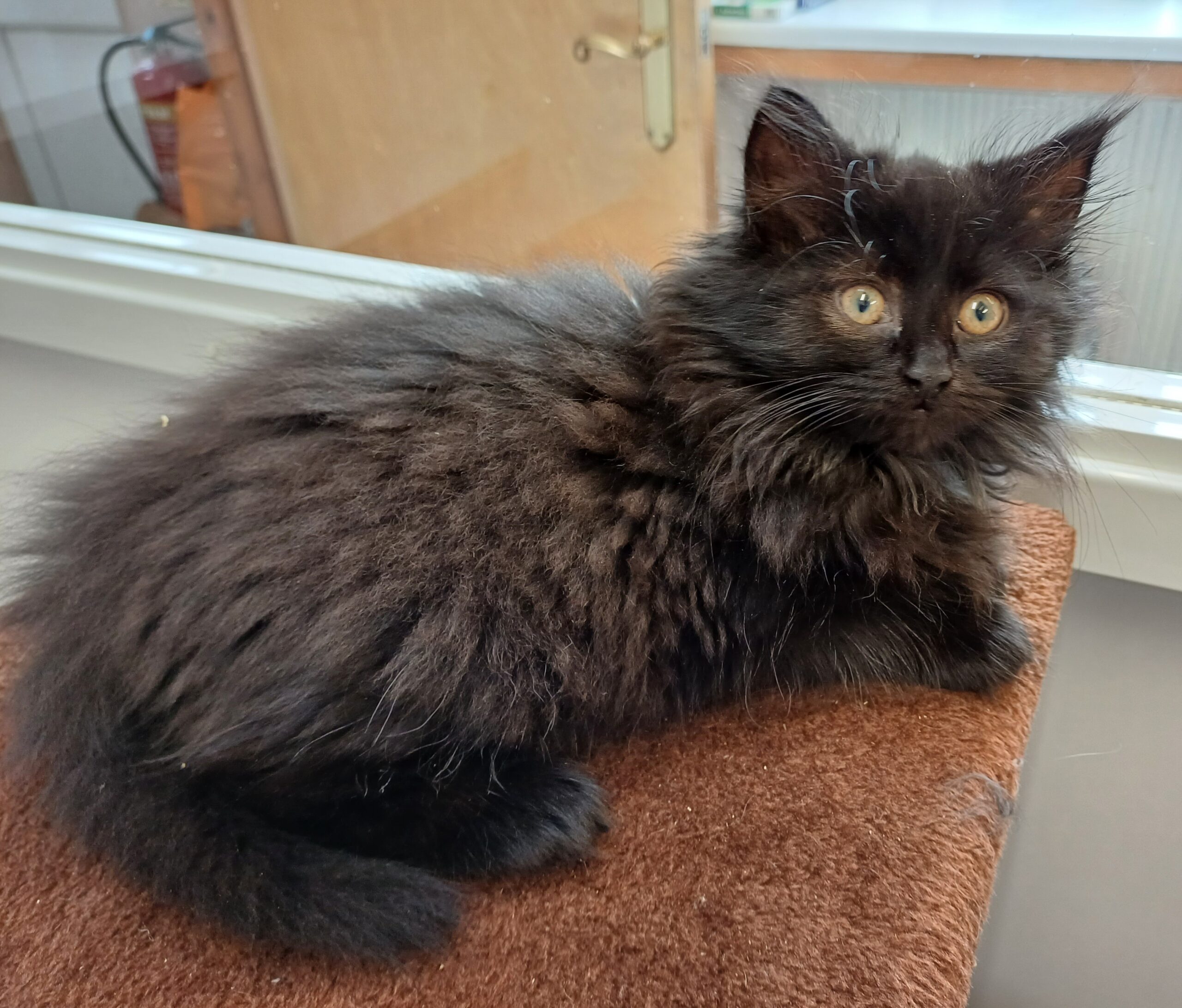 Wren, Robyn, Jay and Piper
11 weeks old *** ALL RESERVED
Four little kittens known as the 'Bird Kittens' are now available for adoption. These cute bundles of fluff are really friendly and will make a lovely addition to any home. Piper is our short haired black and white girl who is probably the most confident of the four, shes cheeky, cuddly and super sweet all […]