---
Cats

available for adoption
---
We are not holding open sessions, but once we receive your application, and a match looks likely, we arrange for a 1:1 appointment for you to meet us and the cat you are interested in. If you are considering several cats, it will be possible to see them all in one visit.
Our cats and kittens are placed on the website and on our Facebook adoption page when they are almost ready to leave us. If you are interested, please see below how to apply. Please note that we do take take applications by telephone nor via Facebook.
It is not possible to apply in advance as we do not keep a waiting list.
Once the cats are on the site, please email us (heatonscats@gmail.com) with:
-Your address, including house number and postcode
-Your contact number
-Whether you have children and their ages
-Whether you have other pets, & if they are neutered and up to date with vaccinations
-If you live in rented accommodation or you own your home (if you rent we will need to see you landlord's written permission to have a pet)
-We would also like to know your average working pattern.
If you are thinking of adopting a cat or kitten, please read our adoption policy before sending us an application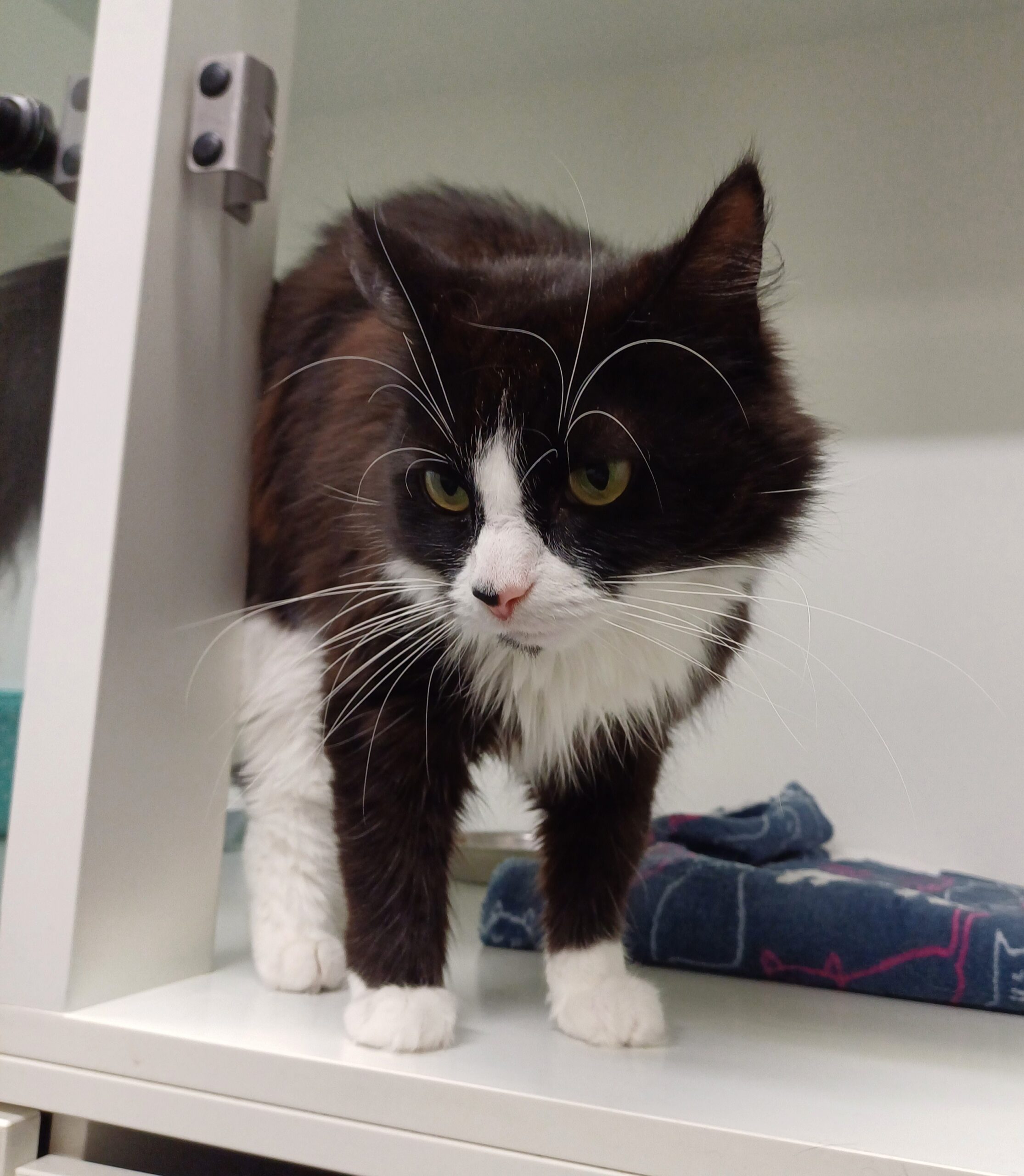 Connie
2 years old
This is Connie a medium haired black and white female who is around 2 years old. She will come to you for a bit of fuss and a head rub but is quite an independent cat. She likes to go outside and do her own thing then come back for a sleep and a bit […]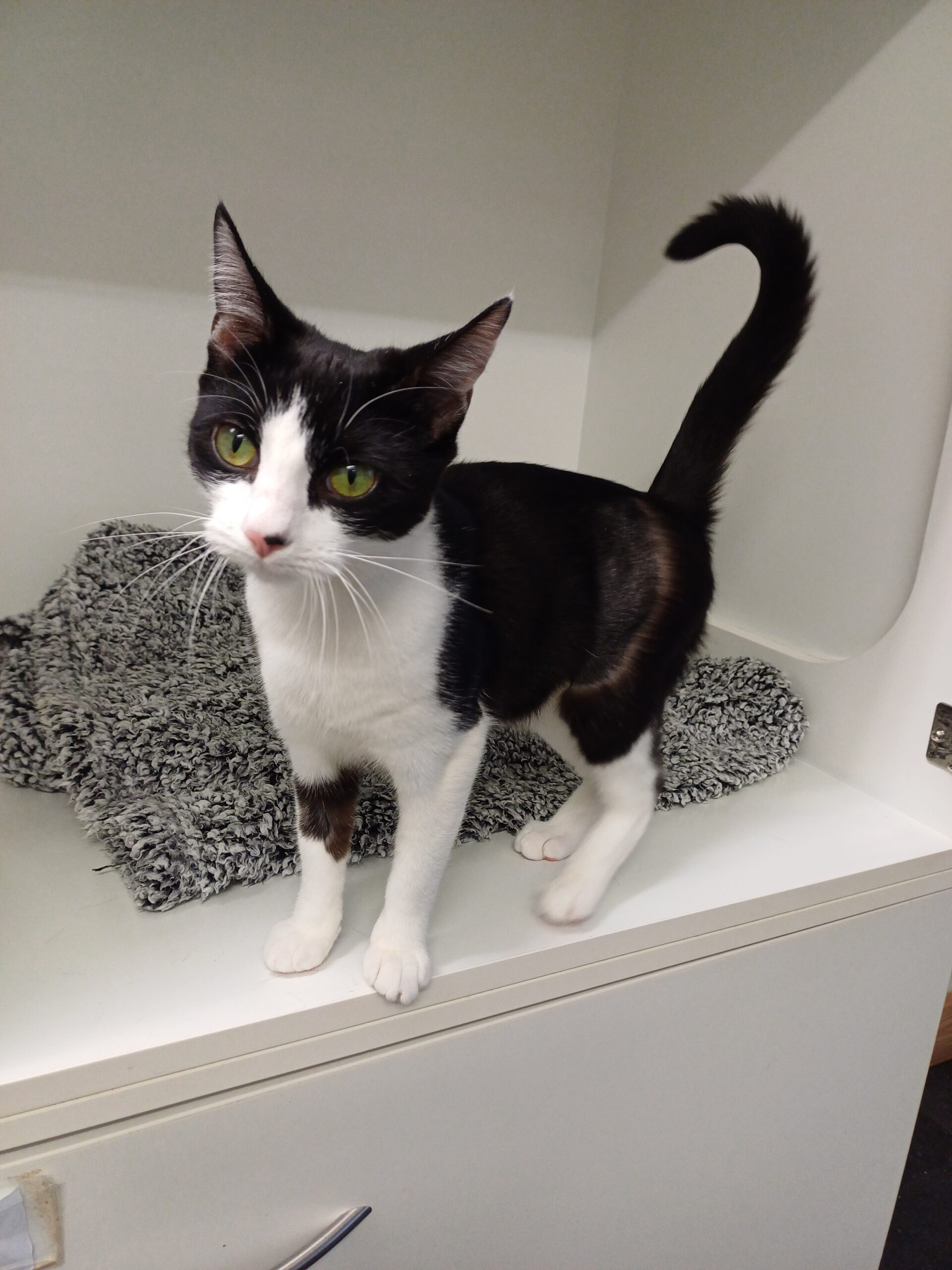 Edith
1 year old approx
Edith is our lovely black and white female who came into the sanctuary with her three babies. She was a very protective mother and brought them all up to be amazing kittens. Now its time for Edith to find her new home and someone to love and protect her. Edith is a very petite cat […]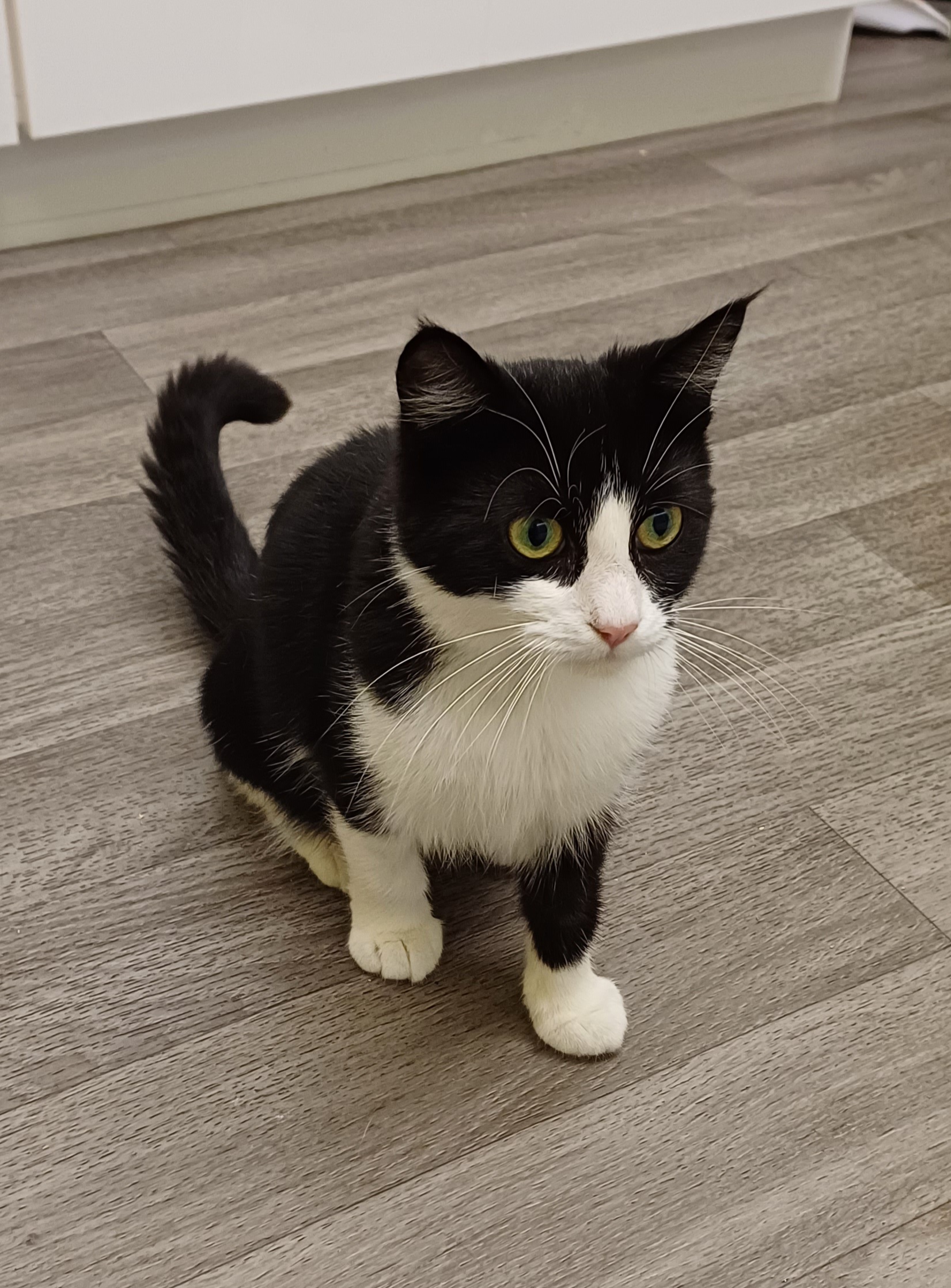 Phoenix
Approx 1 year old *** RESERVED ***
Phoenix is another one of our gorgeous mums who is now looking for her own human family. She is a black and white female with a lovely temperament, calm and laid back, she is very sweet and loves human attention. Phoenix will be on your knee for a fuss and cuddle as soon as you […]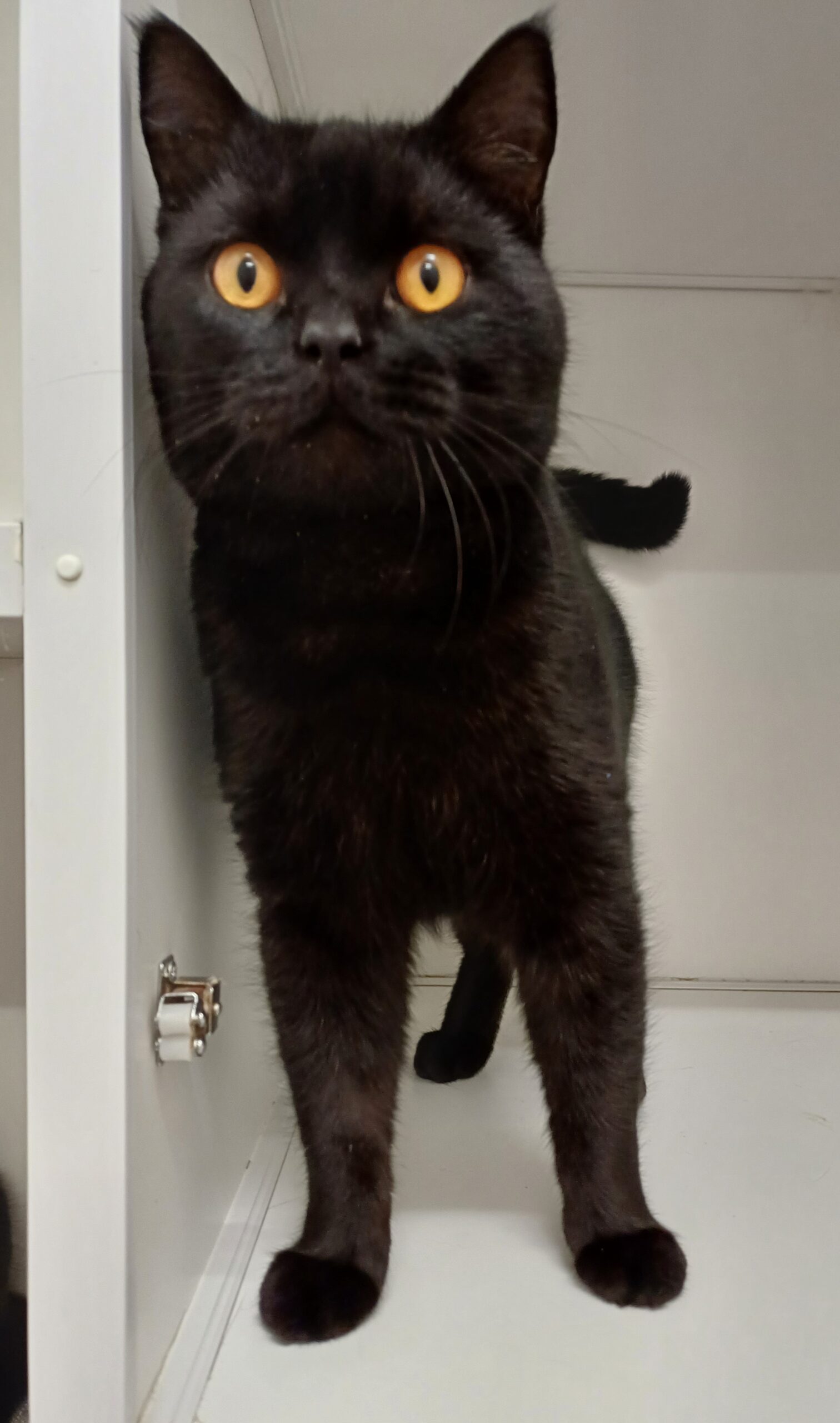 Beryl & Bean
1 year old approx
Beryl & Bean are our two totally black beauties. They are brother and sister and are approximately 1 year old. Both Beryl and Bean love human attention and as soon as you open their pen they will run over to greet you and demand attention in the shape of head rubs and strokes. They both […]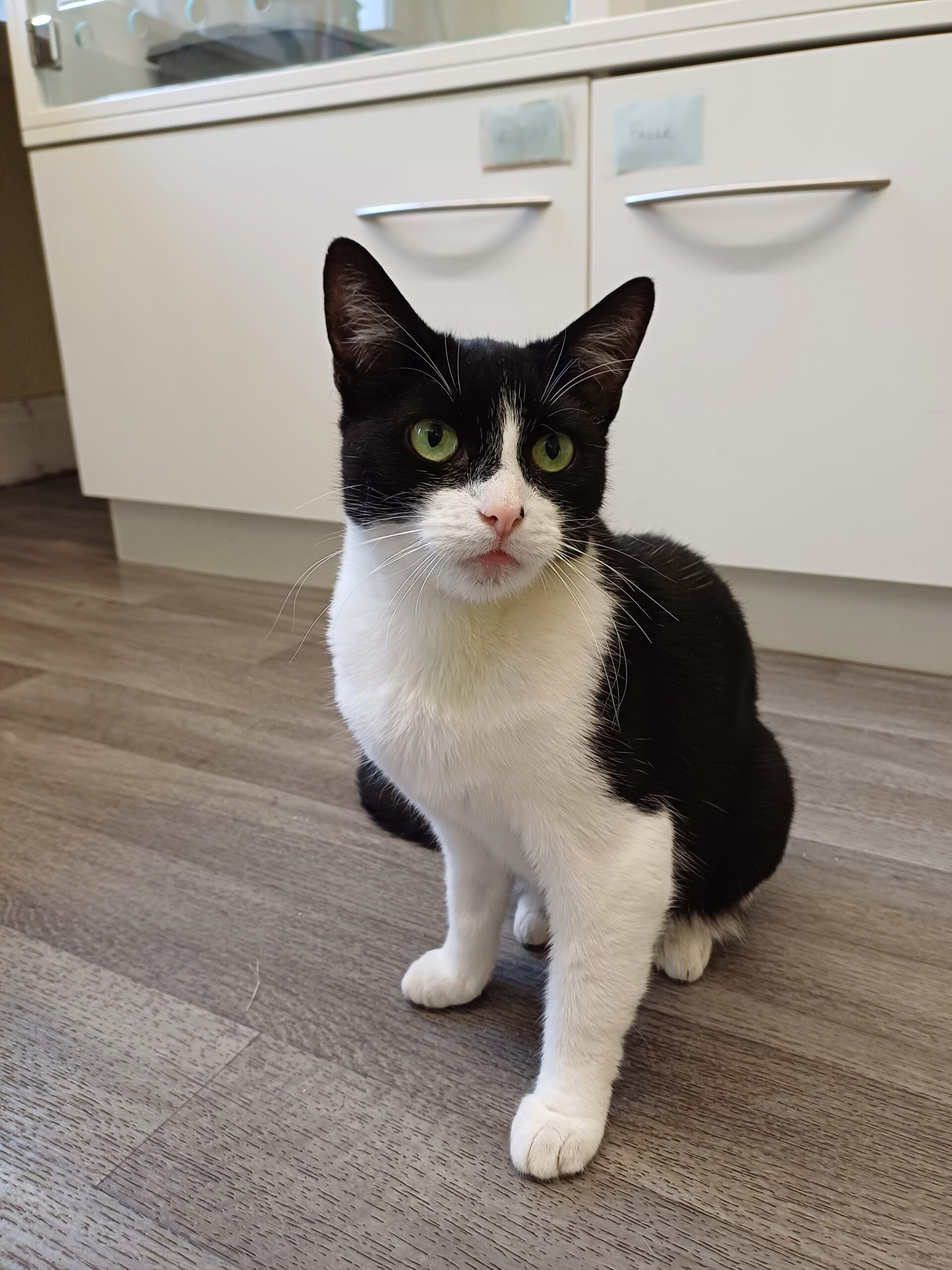 August
approx 1 year old
August is a sweet black and white short haired girl. She is approximately 1 year old and was handed in as a stray. She needed some medical attention when she arrived for a wound on her throat but that has all healed now and she is ready to be rehomed. She is such a sweet […]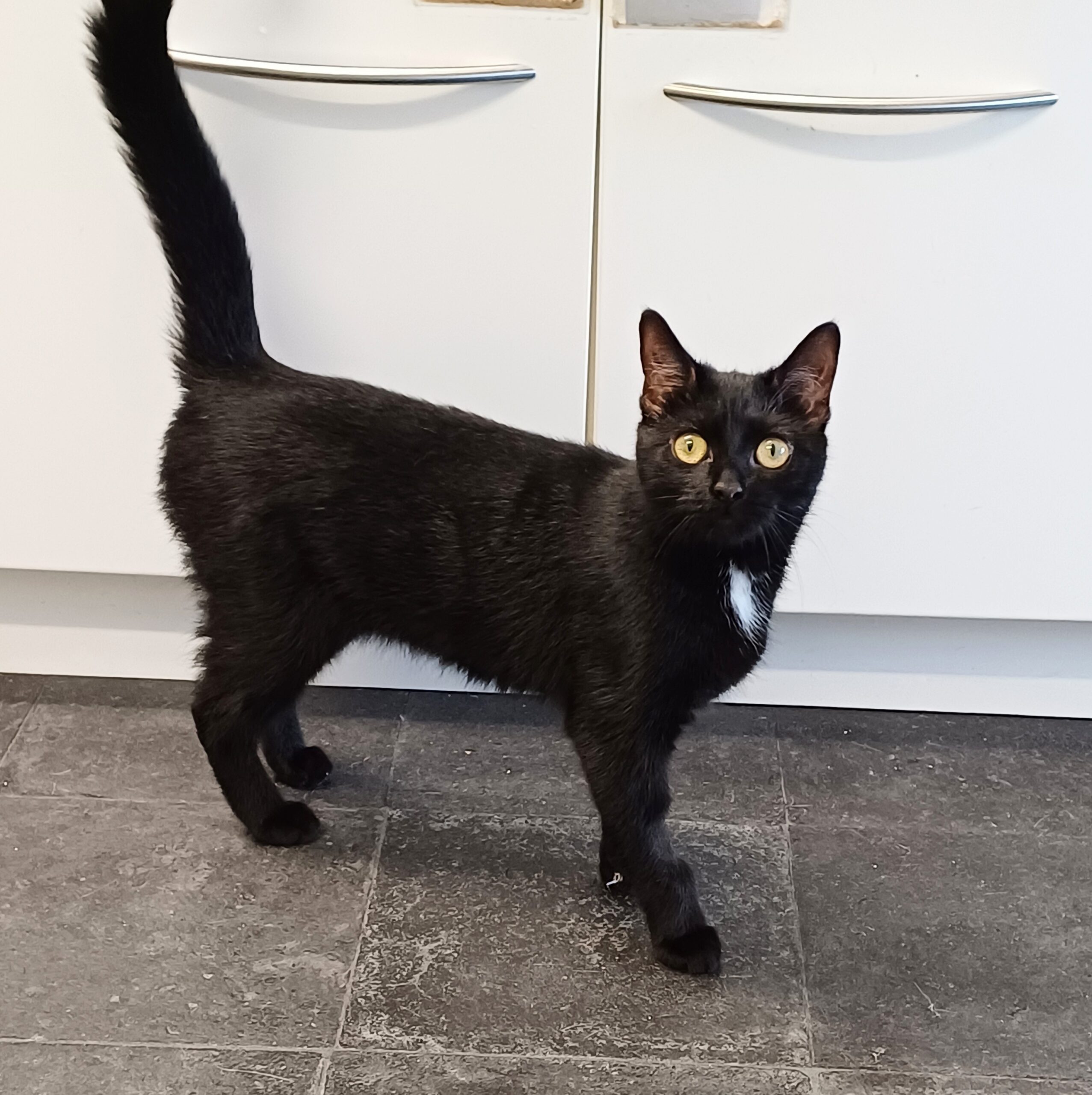 Charlotte
11 months approx *** RESERVED ***
Charlotte has been in the sanctuary for a few weeks now, she is a lovely young black cat, with a little patch of white on her chest. She was quite timid the first few days but she has since really come out of her shell. Charlotte loves to run around and play then she will […]