Milo
Posted on June 11, 2020 by admin in Cats.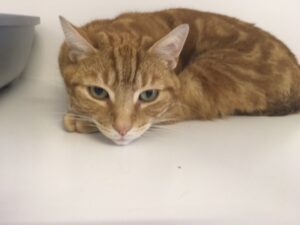 Our stunning ginger boy is seven years old. He is healthy, and although he is still wary of us, we know he will soon gain confidence. He has been with the same family all his life, so is understandably a little disorientated.
We are still assessing what he is like with other cats, but so far he has not shown any signs of aggression towards the others in his room. We would be looking for a home for him with either no children, or older children.
If you are interested in giving Milo a loving permanent home please call us