Breeze
Posted on November 16, 2019 by admin in Cats.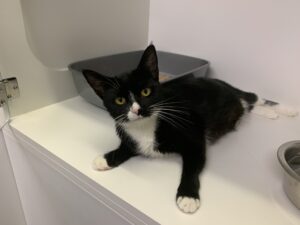 Breeze is thought to be around 18 months of age, and she has recently raised a huge litter of six little fluffballs.
Apart from being a brilliant and protective Mum, she is very affectionate – although she does not enjoy being picked up! We are looking for  a quiet home with no children for her.
Breeze is about to be spayed, and to have vaccines, so will be ready mid December.